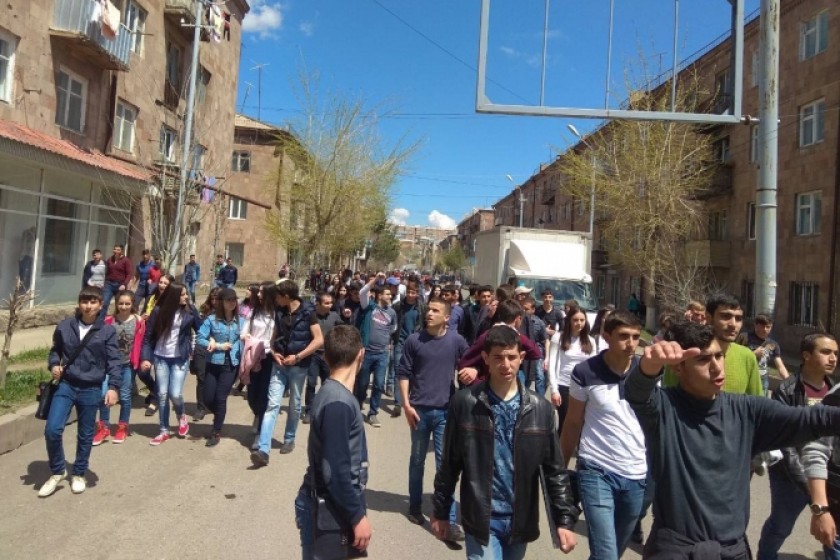 Gavar: Students Declare Strike, March Against Government
Protests targeting the ruling Republican Party of Armenia (RPA) aren't confined to the streets of Yerevan, the capital of Armenia.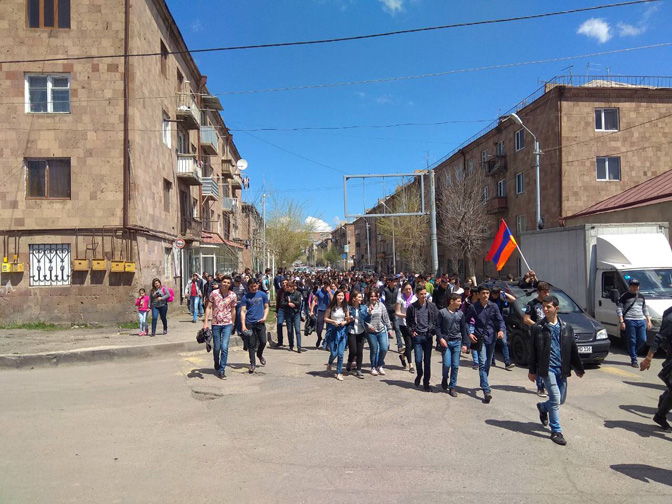 Pupils and students in Gavar, a town of some 20,000 which is the capital of Gegharkunik Province, boycotted class today and marched through the town. The message they chanted was simple – "RPA, take a hike".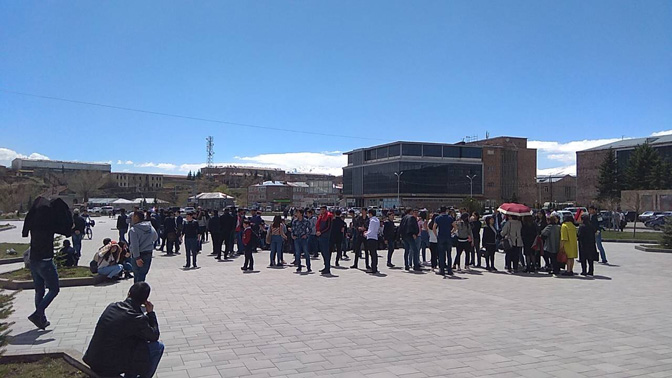 Students from Gavar State University, Gavar State Agricultural College, and pupils from local public schools have declared the strike.
Photos: Vardan Dadikyan