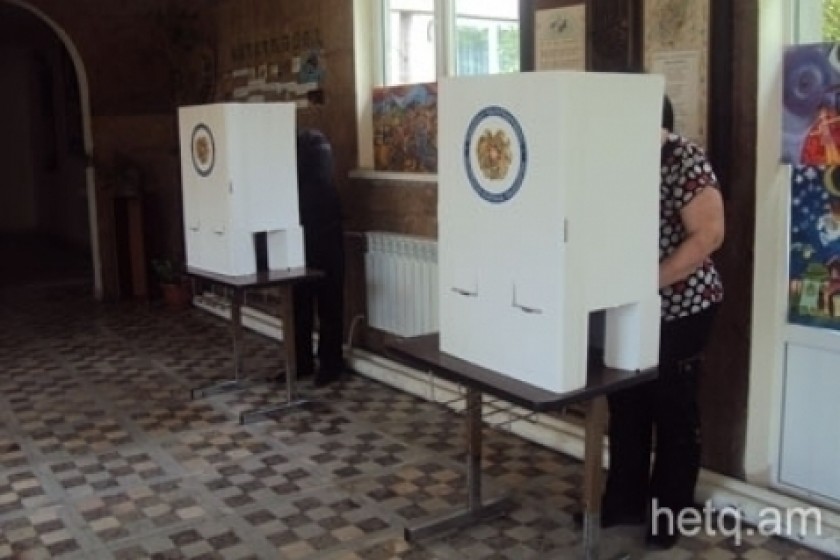 Armenia: Elections Now, Not Later - Why Not Use the Constitution?
By Vahan Bournazian
To build democracy for tomorrow, as well as for today, we need to build rule of law by practicing the rules.
If we don't start this time, we may end up having to use demonstrations and private negotiations brokered by foreign powers each time the people want change.
Real sovereignty comes by making decisions for ourselves, by ourselves, and in a way that is all-inclusive. Such frameworks, like elections, are developed when practiced, and we build rule of law in general by following the rules.
The Armenian Constitution provides for extraordinary elections when the National Assembly cannot elect a Prime Minister (Const. Art. 92 & 149).
Although the National Assembly might be able to elect a Prime Minister at this point, it would be better if they didn't and couldn't (hint). If the National Assembly does elect a Prime Minister, then Constitutionally there cannot be any extraordinary elections (unless later the Programme of the Government is not accepted by the National Assembly). The Constitution does not provide for any "interim government". Why make up frameworks ad hoc which don't exist, and exactly for what purpose? The Constitution does not provide for extraordinary elections if there is a Prime Minister. Why delay a poll of the will of all the people?
The Electoral Code, reviewed again and again by experts, is sufficient, and time is of the essence. The issue has never been the law but rather its lack of implementation.
In today's environment it is less likely that a person will "sell their vote" than if we wait six months or a year. In today's environment it is more likely that a person will go to vote, and will stand up for their rights, by filing a complaint if someone else has signed the registry by their name, or by reporting abuses that they might witness. In today's environment there are more than enough enthusiastic observers, and political parties should have trained and motivated proxies. Call for and agree to a new composition of the Central Electoral Commission but know that just as fast as this wave of popularism has come, it could be subdued.
Lastly, no political party is the state, and to speak and act as if one party is, is self-defeating.
How we articulate our reality is what our reality becomes.
Calling for a political party to give-up state power negates Article 2, which states that power resides with the people. Implying that all state officials and employees are no more than party agents negates the individualism that we have seen in the demonstrations where people of all segments of society joined together for a cause greater than themselves.
The alternative is to make Article 2 real by speaking and acting in conformity with it. The alternative is to judge state officials as individuals based on their competence, and not to engage in stereotyping and guilt by association. The alternative is to hold elections instead of declaring that demonstrations reflective the people's will, while at the same time excluding from "the people" the vast majority of people: while many have participated in the demonstrations, the majority have not, and we don't know their choice.
What happened to "no vendettas" and starting society anew with a "clean slate"?
To create an inclusive society, where individuals are free to express themselves, discuss and construct shared values, and act honorably in compliance with law, the "clean slate" must be now and for all.
Demand a new Central Electoral Commission. Demand that the President call for extraordinary elections.
Hold ourselves to our Constitution. Or in the future we'll end up with private power negotiations brokered by foreign interests again.
(Born in California, Vahan Bournazian has lived in Yerevan since 2004. He teaches human rights and conducts research.)