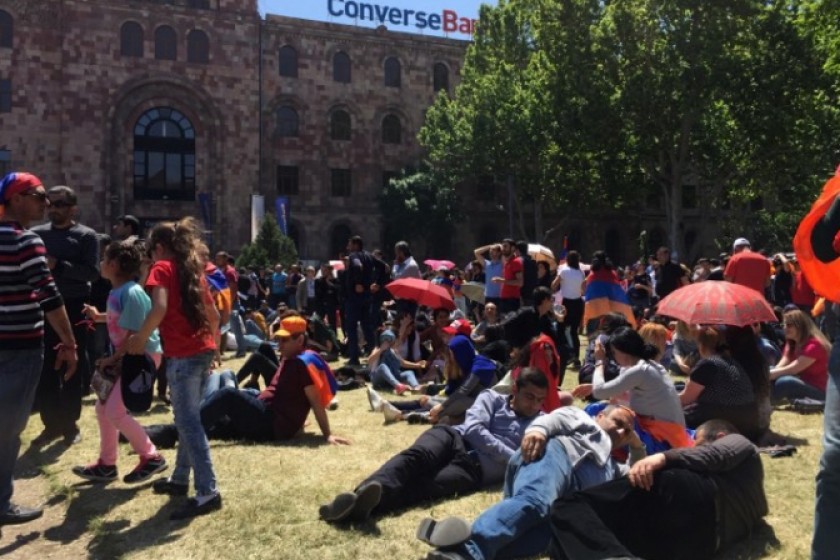 Yerevan: Thousands of Pashinyan Supporters Pack Republic Square
Thousands of citizens have gathered in Yerevan's Republic Square to support the leader of the "My Step" movement, MP Nikol Pashinyan, now nominated as a candidate for prime minister.
People are watching a live feed from the National Assembly where a special session has been convened to debate the issue and vote.
Pashinyan, the only declared nominee, is addressing parliamentary deputies, laying out his vision for the future and answering their questions.
They are chanting, "Nikol - Prime Minister" and welcoming Pashinyan's every speech and observation.
To be elected, Pashinyan needs some votes from the Republican Party of Armenia, with a parliamentary majority.
Protesters have come to Republic Square from Yerevan and different provinces of Armenia. The square is packed with people. A large crowd of protesters are listening the parliamentary proceedings via the loudspeakers in the adjacent parks surrounding the square.