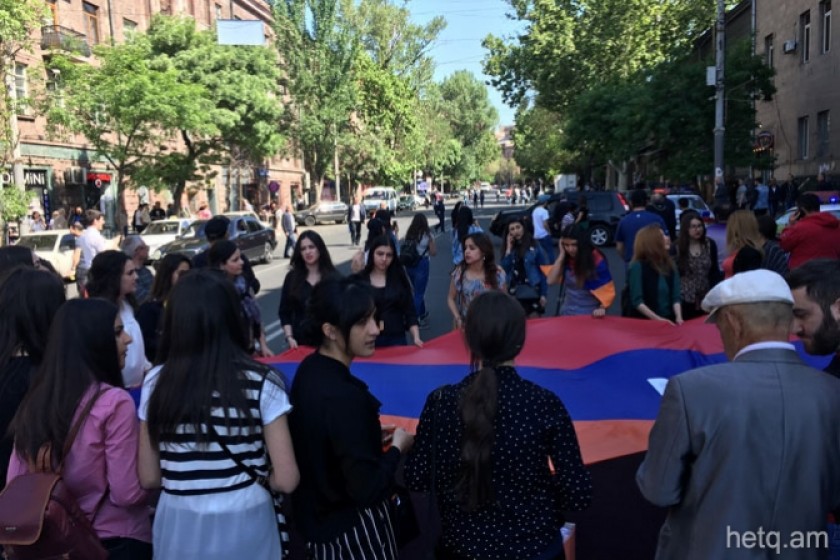 Yerevan: Pedagogical University Students on Strike
Students have gone on strike at Yerevan's the Khachatur Abovyan State Pedagogical University in Yerevan to protest yesterday's National Assembly election rejecting Nikol Pashinyan's candidacy for prime minister.
Students called on faculty to join them in support of Pashinyan.
Many of the striking students joined others now blocking traffic on Tigran Metz Avenue.