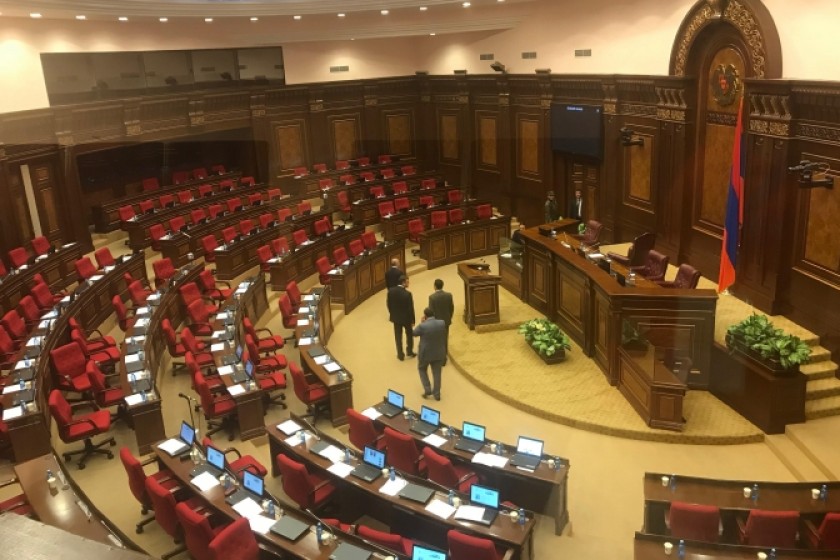 Armenia: National Assembly Session Cancelled
Only 33 MPs showed up at today's National session, prompting parliament speaker Ara Babloyan to call off a planned for government Q&A.
Yesterday, the National Assembly voted 56-45 to reject Nikol Pashinyan's bid to become prime minister. All opposing votes were cast by the Republican Party of Armenia.