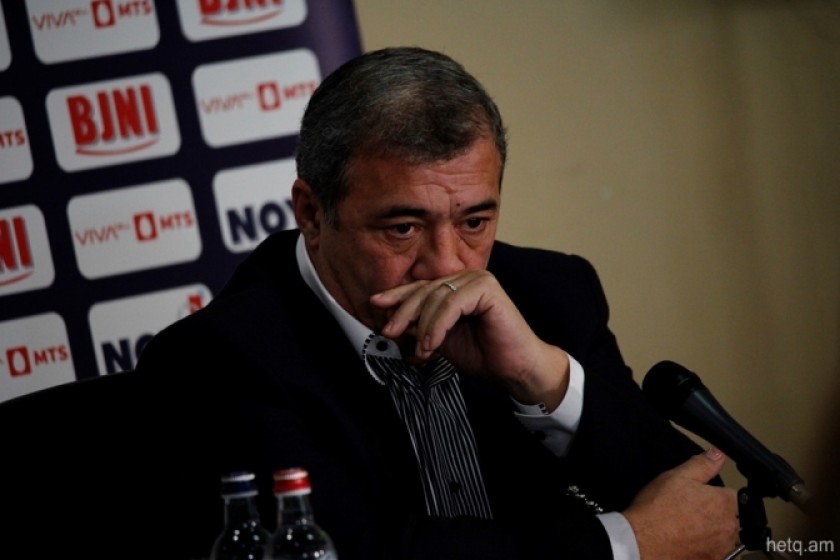 Yerevan: Protesters Claim Football Federation President Hayrapetyan Hit Children
Residents of Avan, one of the administrative districts of Yerevan, and nearby Arinj village, have also been protesting since early morning, closing several intersections on Babajanyan Street.
Ruben Hayrapetyan, President of the Football Federation of Armenia, tried to drive his car through the closed section of Babajanyan Street at least two times.
A Hetq reporter was present at the first attempt. At that time, there was no incident - Hayrapetyan just turned the car back and left. He made the second attempt some time later.
The protesters alerted us that Ruben Hayrapetyan came and argued with them.
When Hetq arrived at the scene, eyewitnesses told us that Hayrapetyan had hit schoolchildren, who had blocked off the street with their bicycles.
They said that Hayrapetyan got out of his car, struck the bicycles and then hit the children.
Ruben Hayrapetyan then walked forward, and met teachers, schoolchildren and their parents who had closed the street. An argument ensued. Parents and teachers say that after Hayrapetyan backed down and drove away after noticing he was being videotaped.