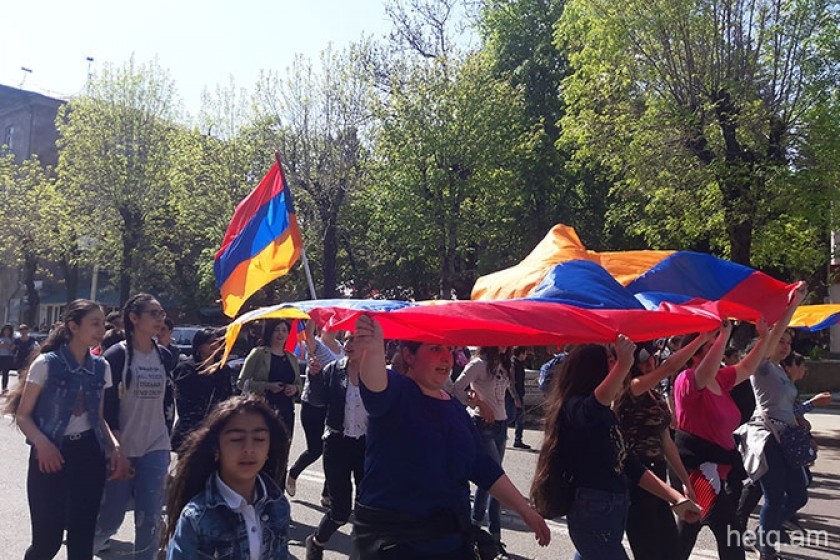 Armenia: Residents in the North Block Local Roads
Residents of dozens of villages near the towns of Vanadzor, Spitak and Gyumri have closed the roads from early morning.
They all demand the same – the resignation of the Republican Party of Armenia from the government and electing Pashinyan prime minister.
"As of today, it's only the Yelk Alliance, especially Nikol Pashinyan, suggesting ways to help our country get out of this situation," said one young resident of Parni village.
Villagers say yesterday's vote wasn't a big surprise, but they also hoped that Pashinyan would be elected prime minister and the tense situation would be resolved.
Residents are confident that not electing Pashinyan will not "break" people's will. On the contrary, people have become more resolute.