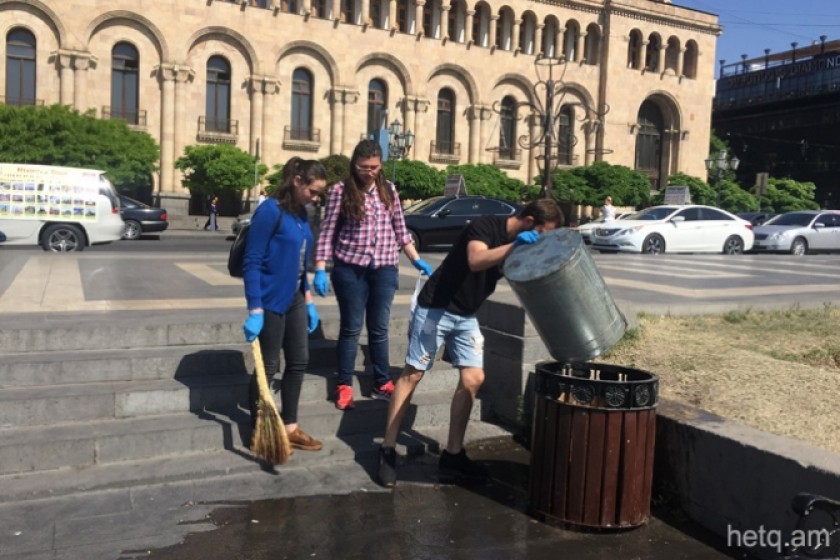 Yerevan: Volunteers Scrub Down Republic Square
Young people headed to Republic Square early this morning to clean up the site which has served as the epicenter of three weeks of anti-government protests.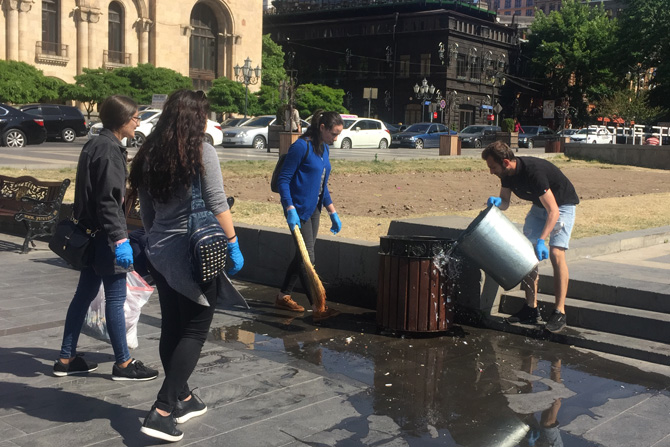 Yelena Sargsyan, one of the volunteers, had joined the "My Step" movement on April 13. On that day, she and her classmates went to the Northern Bus Station to welcome protest leader Nikol Pashinyan who, with a small group of supporters, had just completed a march through various provinces in the country, calling on people to oppose the candidacy of Serzh Sargsyan as prime minister.
Yelena, a native of Tashir, a town in Lori Province, is a second-year journalism student at Yerevan State University.
"The scotch tape and gum are hard to remove. They have to be scrapped off. It's our city. If we've dirtied it, then, we have to clean it," Yelena said.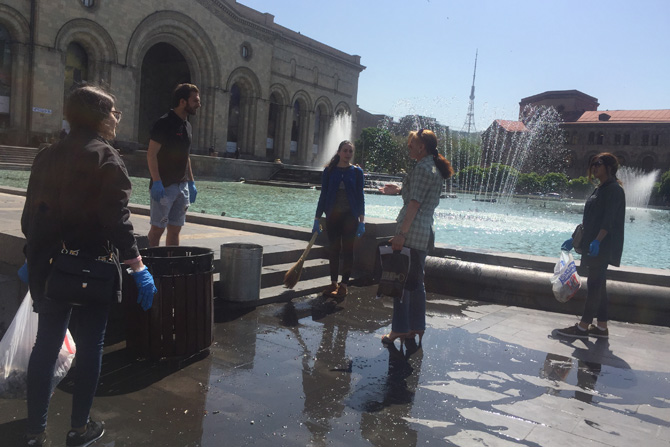 She'll go to school after the clean-up, even though she confesses that her heart's not in it.
Siranoush Maghakyan was also cleaning the square. She encourages such initiatives.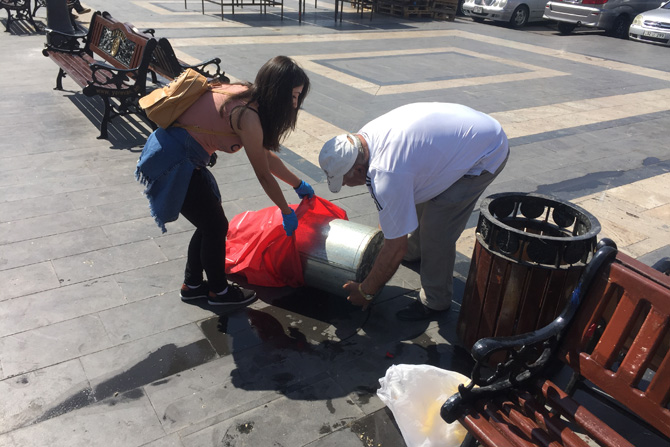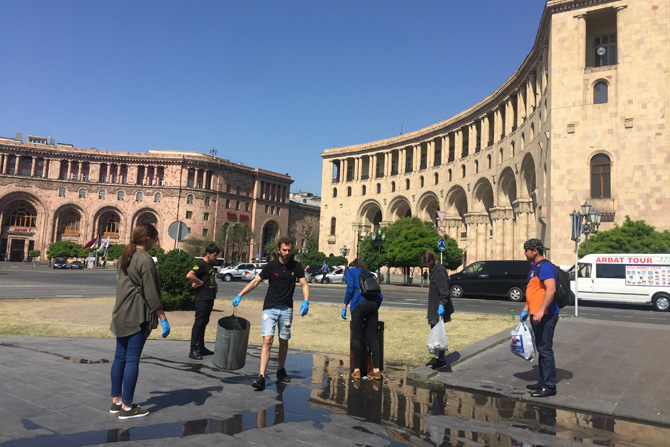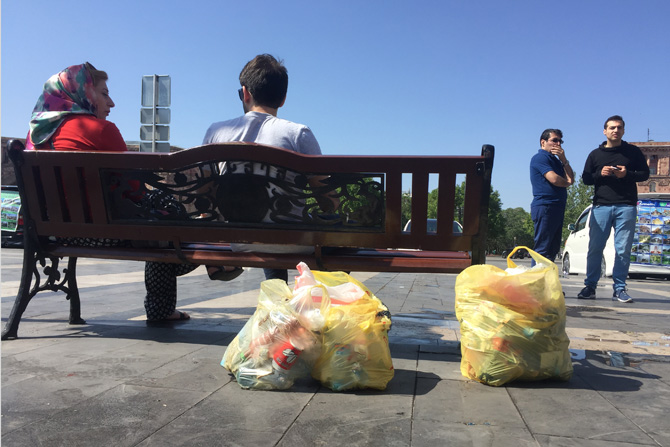 "The young people are well organized. They don't wait to be told what to do," said Siranoush, adding that volunteers and municipal employees are working together to clean the square.
If you found a typo you can notify us by selecting the text area and pressing CTRL+Enter