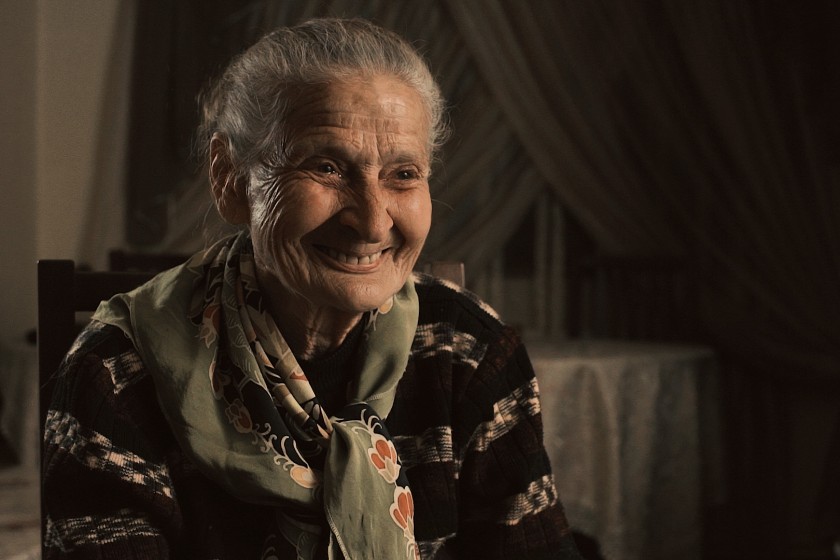 Armenia's 'Revolutionary' Granny Leila; "We're Headed for a Better Day"
I first photographed 78-year-old Vranouhie Gevorgyan early on May 1, the day the Armenian National Assembly was to elect the country's next prime minister.
Gevorgyan, her friends call her granny Leila, had arrived at Yerevan's Republic Square early that morning. Throughout the day, tens of thousands had arrived to watch Nikol Pashinyan's confirmation hearing and the voting broadcast live from the parliament.
Later that afternoon, as I may my way through the crowd, I again spotted granny Leila. She hadn't moved from her spot in the front row. She was closely following Pashinyan's "grilling" by the other MPs.
Leila became an overnight celebrity in Armenia and was nicknamed the "revolutionary grandma" on social websites.
My colleagues in the press photographed Leila, her sunburnt cheeks and contagious smiles soon to be recognized by many.
What many don't know is that granny Leila, born in Abkazia, was exiled to Siberia with her family. She was nine at the time.
The woman witnessed the police and army attack protesters in Yerevan on March 1, 2008.
Granny Leila says she was overcome with pride to see how courageous and organized the young people have been in RejectSerzh democratic movement of today.
"I've travelled the world. I've been to Russia, Germany and Poland. But Armenia is the best. We're heading to a better day. It will be difficult, but worth it," she says.
If you found a typo you can notify us by selecting the text area and pressing CTRL+Enter