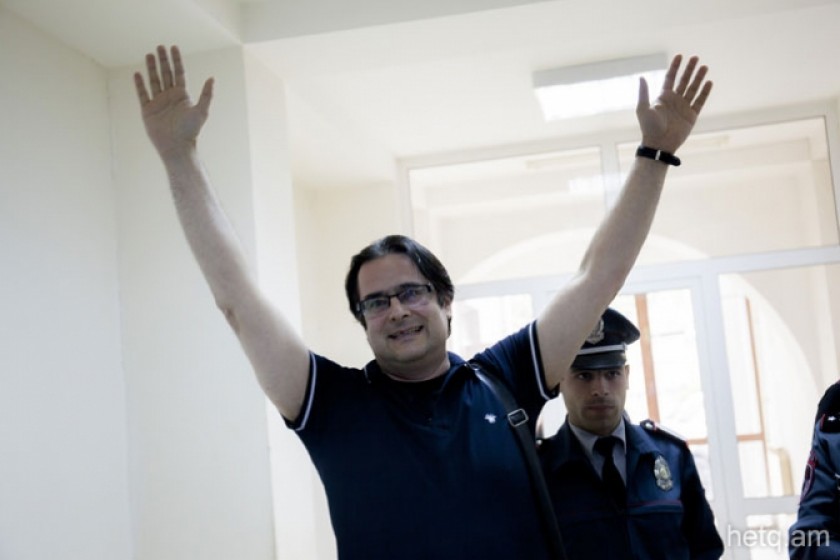 Andreas Ghukasyan Released Today
At today's trial, Judge Vardan Grigoryan made a decision to release Andreas Ghukasyan from pre-trial detention.

Andreas Ghukasyan has been detained for 22 months on charges that he organized and participated in civil unrest that swept the Armenian capital following the Sasna Dzrer seizure of a Yerevan police station in July 2016.
Ghukasyan and his lawyers repeatedly stated that Ghukasyan is a political prisoner.
Yelk Alliance MP Nikol Pashinyan, while presenting the civil disobedience action plan on April 15, named several political prisoners in Armenia, including the names of Shant Harutyunyan, Zhirayr Sefilyan and Andreas Ghukasyan.