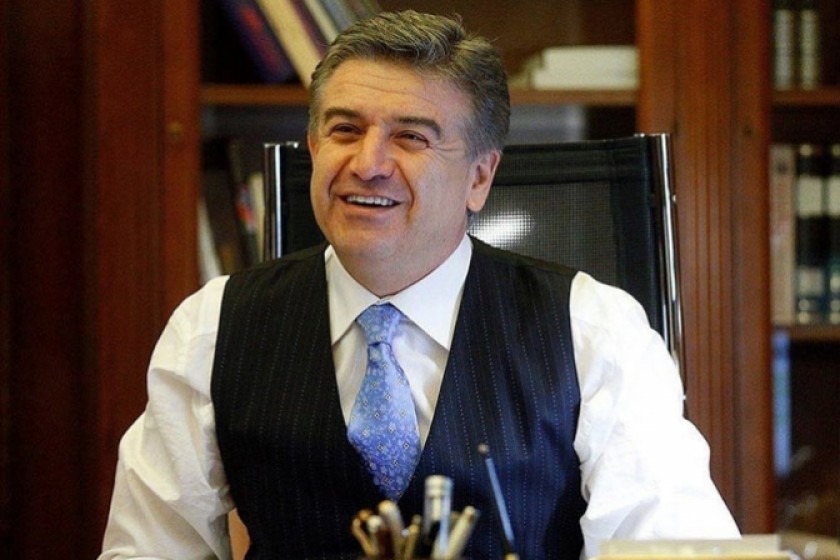 Karen Karapetyan Calls It Quits
Acting Armenian Prime Minister Karen Karapetyan has announced that he will cease carrying out the functions of the office as of today.
The National Assembly is electing a new prime minister today.
"I want to thank my government team. I want to thank all those professional, courageous, open-minded and effective young people who entered the government during my tenure," Karapetyan writes. "It's a very interesting time that demands responsibility. I invested the maximum of my powers in my job."
He then congratulates the new prime minister and those yet to come, wishing them success, a tenure without crisis, and to be understood by the people.
Karapetyan was appointed prime minister in September 2016, after the resignation of Hovik Abrahamyan. It was comprised of extremely modest and patriotic people. When former Armenian President Serzh Sargsyan was named prime minister on April 17 of this year, Karapetyan served as deputy prime minister. Sargsyan resigned six days later and Karapetyan became acting prime minister.
If you found a typo you can notify us by selecting the text area and pressing CTRL+Enter