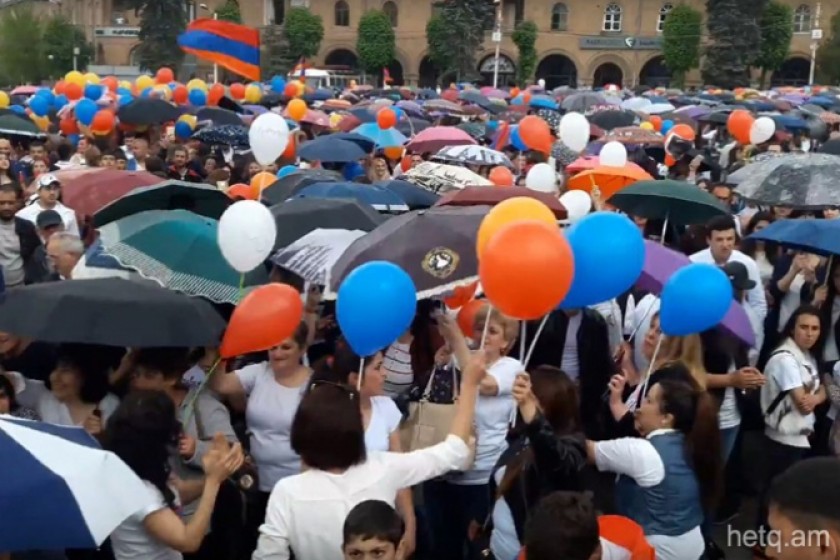 Vanadzor Celebrates Pashinyan's Election
Residents of Vanadzor, the third largest city in Armenia, celebrate the news of Nikol Pashinyan's election as prime minister with joyful shouting and champagne.
Despite the heavy rain, people have gathered in Vanadzor's central Hayk Square. Artists and students from different cultural centers of the city perform under the rain, while a group of citizens dance the traditional Armenian kochari line dance.