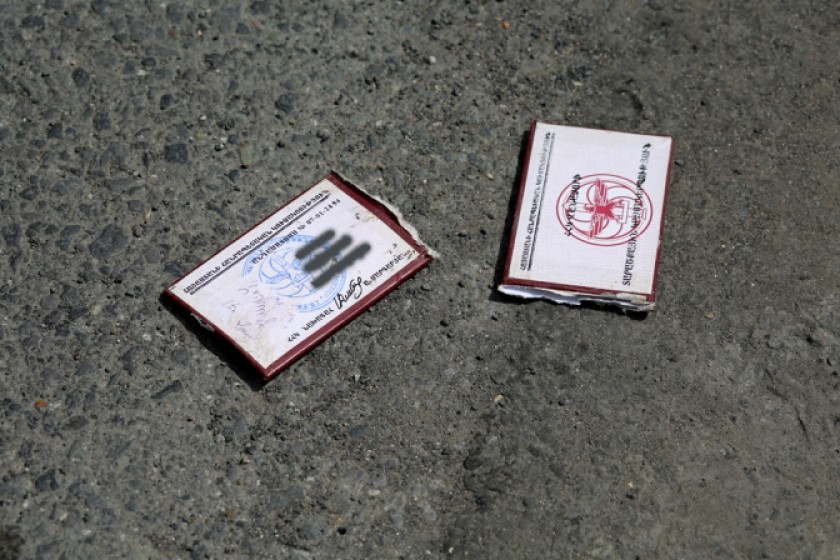 Some Armavir Republican Party Mayors Balk at Being Opposition; A Few Have Resigned from the Party
While the spokesperson for the Republican Party of Armenia (RPA) has declared that it will become the "official opposition" to any government formed by newly-elected Armenian Prime Minister Nikol Pashinyan, some RPA mayors in Armavir Province have balked at the idea, and a few have resigned from the party.
Loukashin Mayor Karen Mkrtchyan, who joined local anti-government protests on April 25, says he never was a dedicated party member. "I am guilty of becoming a member of the party," says Mkrtchyan, adding that the reality in Armenia has changed and that he's happy to see the change.
Norapat Mayor Vahram Khachatryan told Hetq that he no longer considers himself a member of the RPA and that he also joined the anti-government movement on April 25.
"I have turned in my party membership card because I have stood with my people. In all honesty, the party was secondary for me and that's why I give it no importance," says Khachatryan.
Geghakerd Mayor Seryozha Arakelyan, a member of the RPA, says he never was an energetic party member. "How can I be in the opposition if the people want the opposite. I'll abide by the people's demand," Says Arakelyan.
Yeghegnout Mayor Razmik Margaryan says that he's surprised to learn that the provincial government's website lists him as an RPA member, saying he's just the opposite.
"I work with the people. I've never been a member of the RPA. Go ask the provincial government since they posted the information," Margaryan told Hetq.