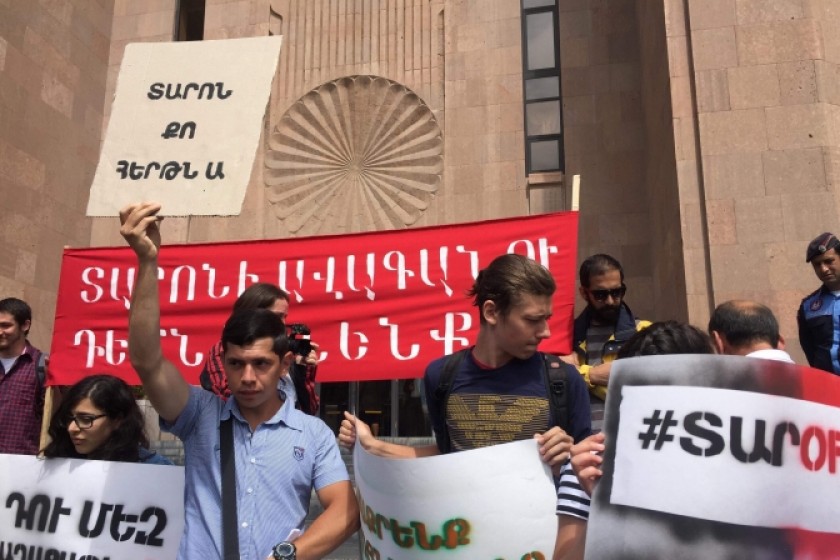 Protesters Demand Resignation of Yerevan Mayor
One hundred or so protesters are outside the Municipal Building in Yerevan demanding the resignation of Mayor Taron Margaryan.
The event, called "We Reject Taron", was organized via Facebook.
One protester is holding a sign accusing Mayor Margaryan and his staff of spending US$60,000 on cognac per year while one-quarter of Yerevan residents live in poverty.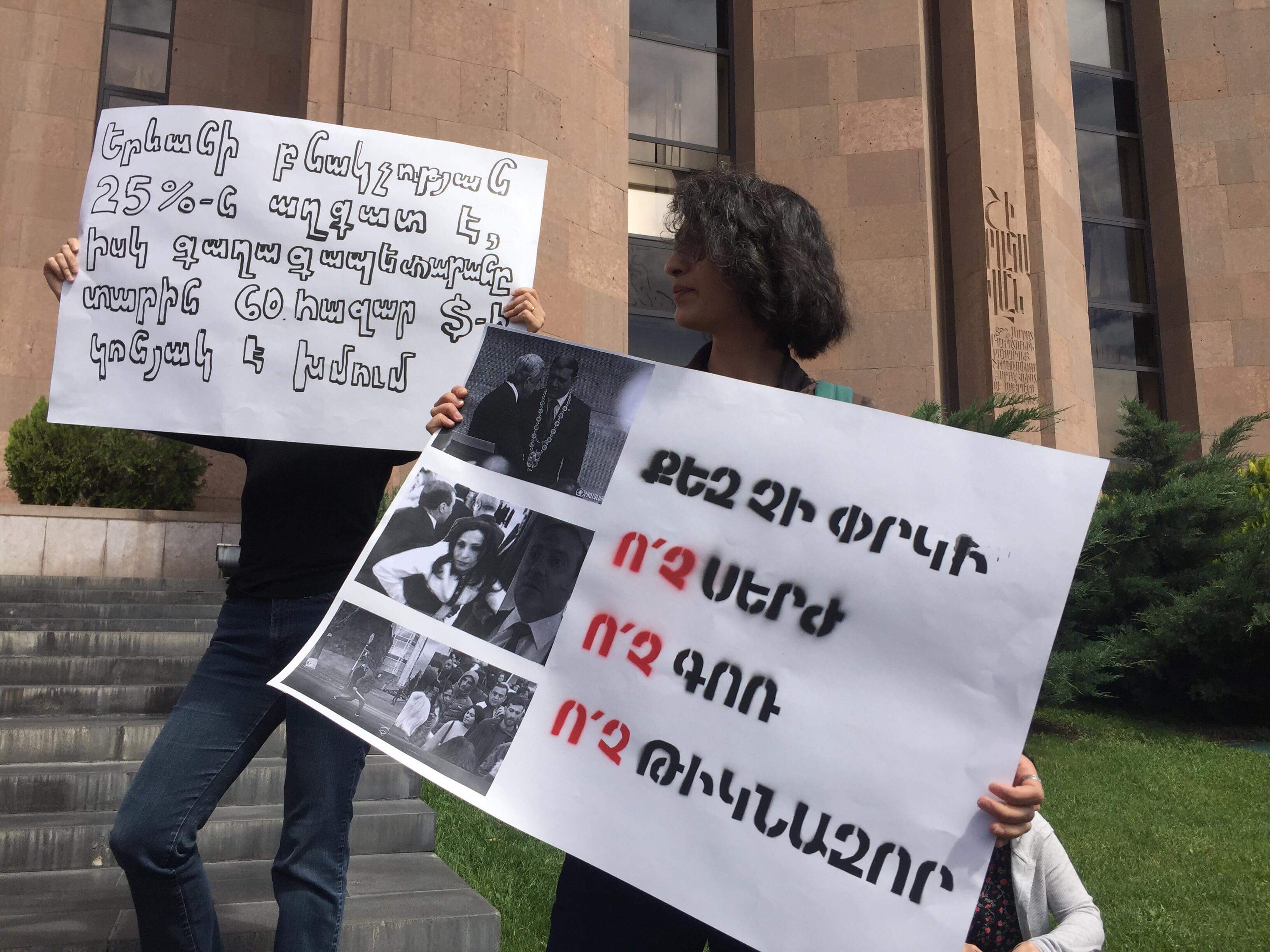 Protest organizer Nara Hovhannisyan told Hetq that they want to meet with Margaryan and voice their concerns.
Cardboard cutouts of top ranking municipal officials, with the amounts each have spent on frivolities, were lined up outside the building.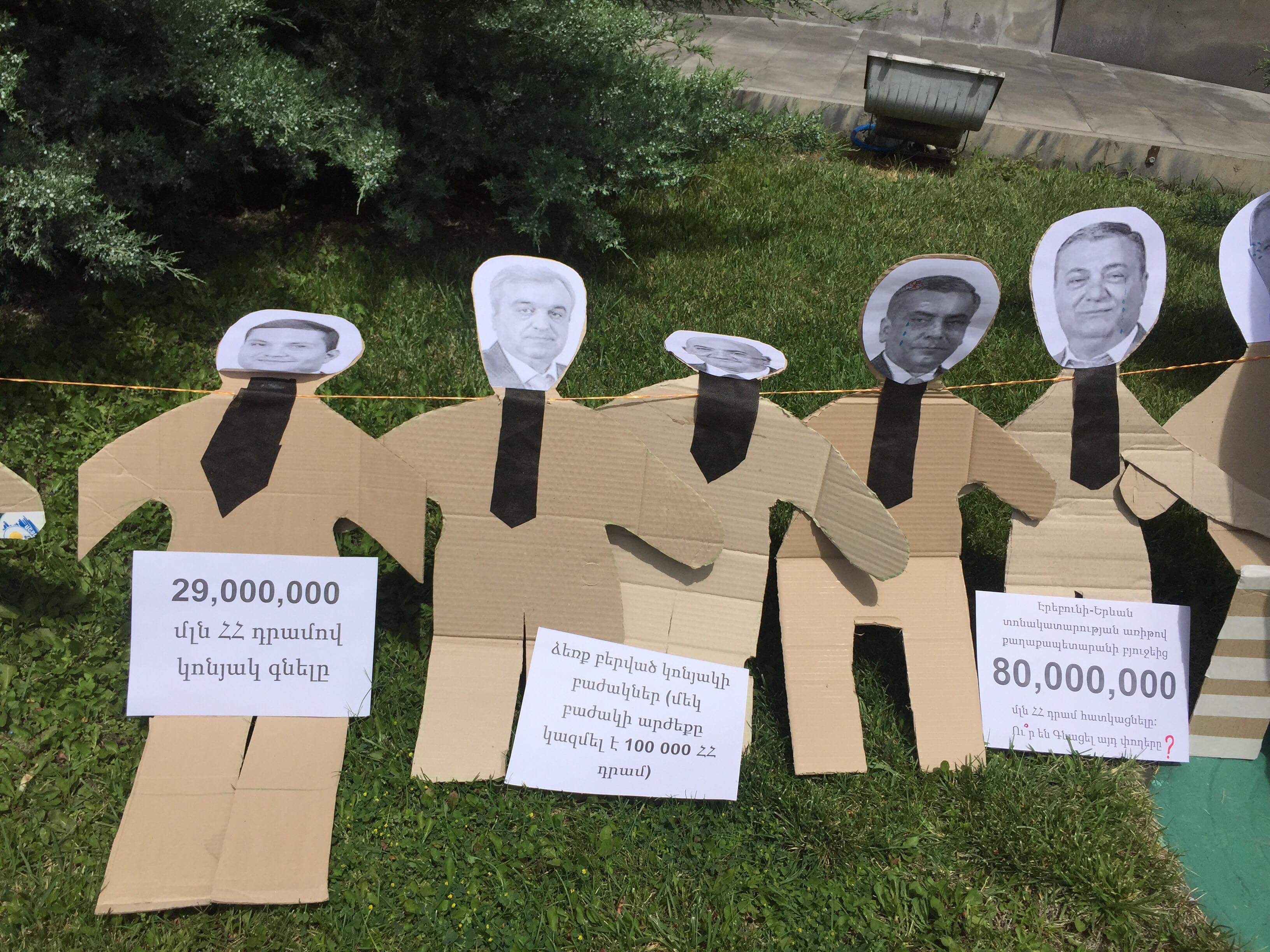 A petition demanding Margaryan's resignation has been posted on the internet.