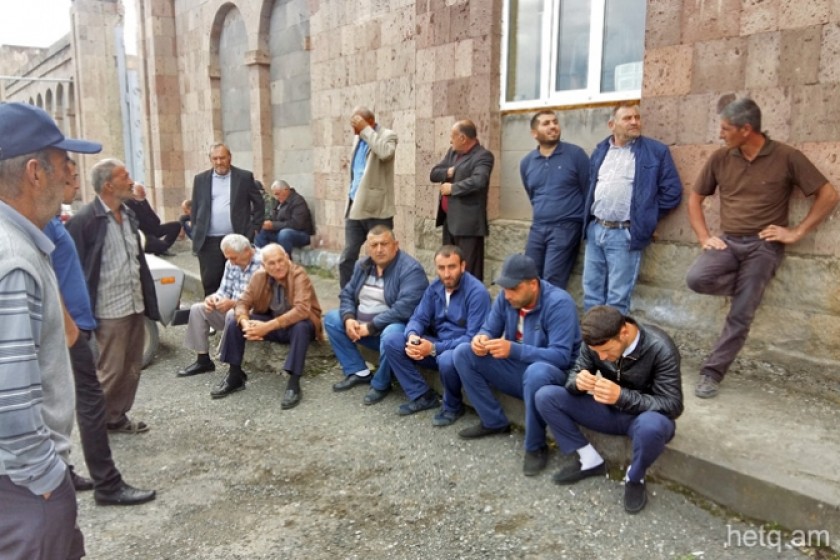 Etchmiadzin Water Users Association Employees Demand Their Wages
Nearly 50 employees of Etchmiadzin Water Users Association gathered in front of Etchmiadzin precinct today to demand their wages. Employees claimed that they hadn't been paid for months, some of them - even for two years.
Director of Water Users Association Vladik Hovsepyan was not at work.
Employees insisted that their salaries were paid within 30 minutes, threatening to close Etchmiadzin-Yerevan highway if otherwise.