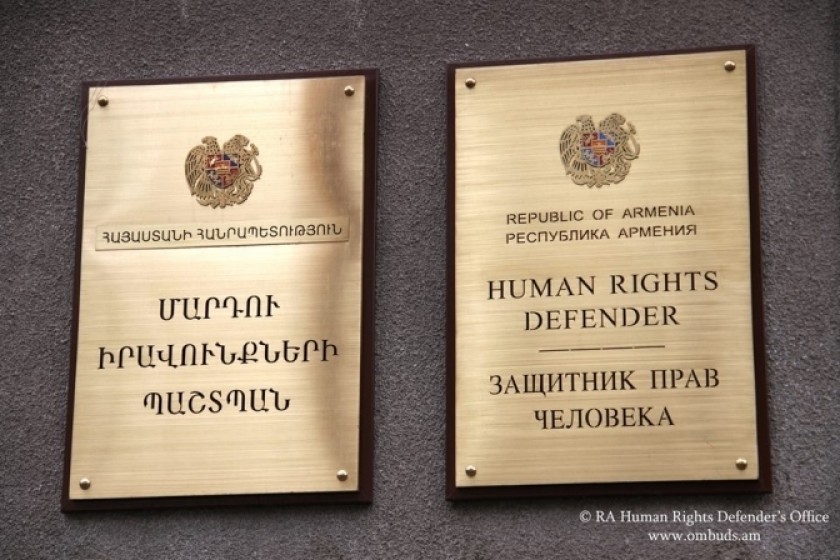 Human Rights Defender's Office Staffers Visit Garegin Chukaszyan, Now on Hunger Strike at Nubarshen Penitentiary
Armenia's Human Rights Defender's (HRD) Office reports that its staffers have regularly visited Garegin Chukaszyan who is now on hunger strike while in pre-trial detention at the Nubarashen penitentiary.
Garegin Chukaszyan, a member of Armenia's opposition Pre-Parliament movement who had gone underground in July 2016 after being accused by law enforcement for organizing "mass disorder but was arrested on April 23 of this year after appearing in public, has entered his thirteenth day of a hunger strike.
The HRD's Office reports that during the last visit on May 10, Garegin Chukaszyan was conscious, but weak. His health condition requires more intensive medical supervision and his cell needs to be changed, and this issue has been raised both in writing and orally.
The HRD's representatives are in constant touch with Garegin Chukaszyan's lawyer.
During the visit to the penitentiary, private talks were also held with Arayik Khandoyan and Ashot Petrosyan, who are also on hunger strike.