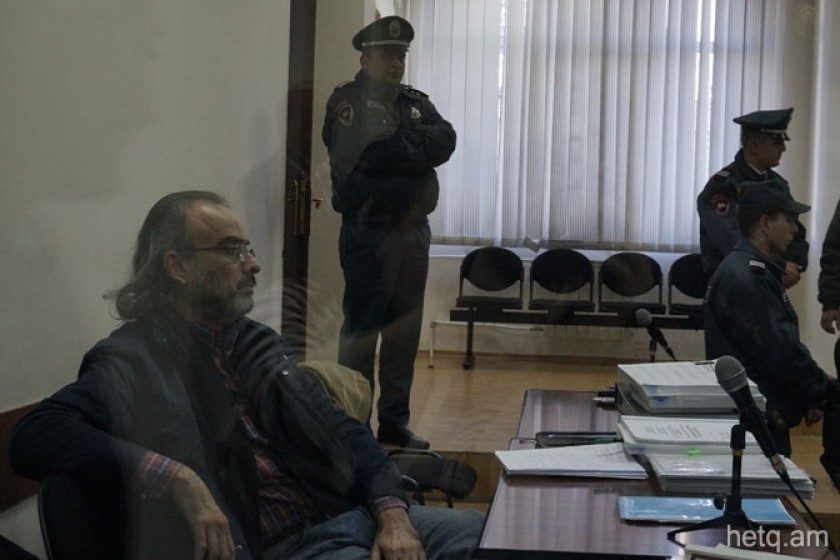 Judge Rouzanna Barseghyan to Preside at Appeals Case of Jirayr Sefilyan and Others
While the date as to when Armenia's Court of Appeals will review the case of Jirayr Sefilyan, sentenced on March 20 of this year to ten years and five months on charges of preparing to foment public disorder, illegal arms possession, and conspiracy to seize government buildings, is not yet known, we do know that Judge Rouzanna Barseghyan will preside and will be assisted by judges Mkhitar Papoyan and Manoushak Petrosyan.
The court will also review the appeals of six others sentenced alongside Sefilyan
Gevorg Safaryan, another defendant in the case, was sentenced to five years and five months. Sasounik Kirakosyan and Nerses Poghosyan were sentenced to three years and five months. Galust Grigoryan and Hrayr Topchyan were sentenced to three years, and Hovhannes Petrosyan received a two-year sentence.
Sefilyan was arrested on June 20, 2016. See Hetq article: Yerevan Police Arrest Jirayr Sefilyan on Illegal Arms Trafficking and Possession.
If you found a typo you can notify us by selecting the text area and pressing CTRL+Enter