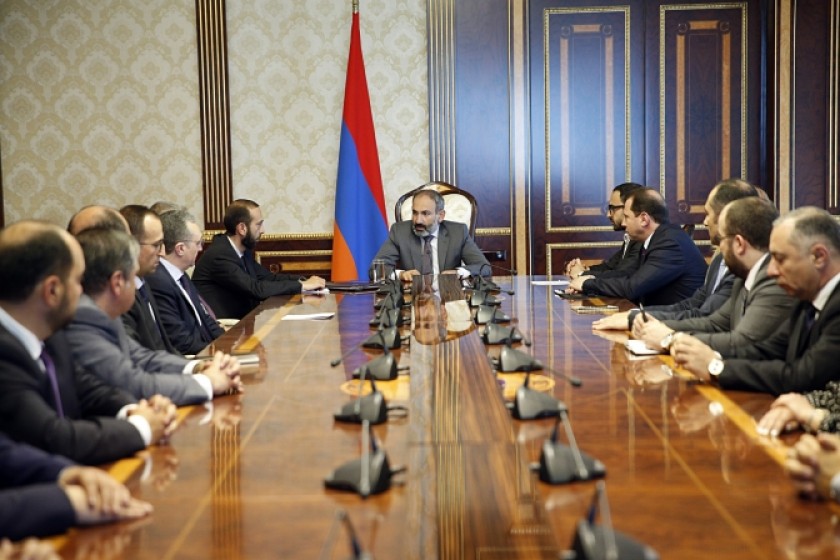 Pashinyan to Ministers: "Get to Work"
At a government consultative meeting today, Armenian Prime Minister Nikol Pashinyan told newly appointed ministers to roll up their sleeves and get to work.
Pashinyan told them there's no time to lose given a number of immediate issues that must be addressed.
"The issue we face is to make the lives of Armenian citizens better," Pashinyan said, adding that, on the political level, the primary task is to prepare Armenia for snap parliamentary elections.
Pashinyan said his government needs to be in constant contact with the public and promised to implement much needed reforms in various sectors, with public support.
"The hopes that the people have placed in this government must be justified," Pashinyan told the ministers. "This requires a new approach, a new philosophy, and a new culture."
Describing the new government as one of "consensus", Pashinyan said it must work as a team even though the ministers represent different political forces.
He said that one of the important issues facing the new government is to draft a program agenda and present it to the parliament for approval.