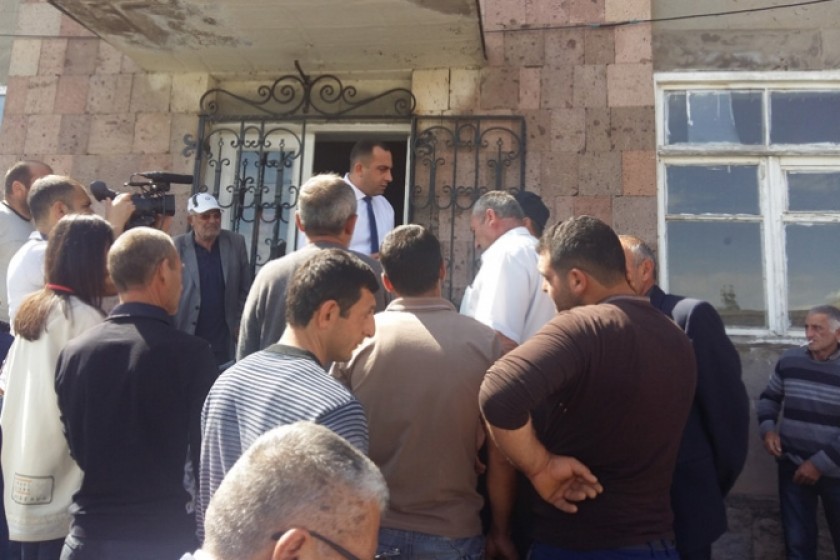 Etchmiadzin Water Users Association Employees Demand Back Wages
Employees of the "Etchmiadzin Water Users Association (WUA)" gathered again today in front of the head office and demanded their salaries.
Several village residents accompanied them, demanding they receive irrigation water for their plantings.
Aghavnatoun village resident Mkhitar Vrtanesyan said that his plot is near the pumping station, but it's the third day now that he can't sow seeds, because the pump hasn't been turned on.
Vrtanesayn says he's suffered economically since he must pay 8,000 drams for a field hand.
WUA Director Vladik Hovsepyan has ordered the pump to be turned on.
This reporter heard the insolent tone of voice Hovsepyan used when talking to the villagers. At times, he even screamed at them.
Hovsepyan told employees that all 2016 wages had been paid and that 2017 wages would be paid over time.