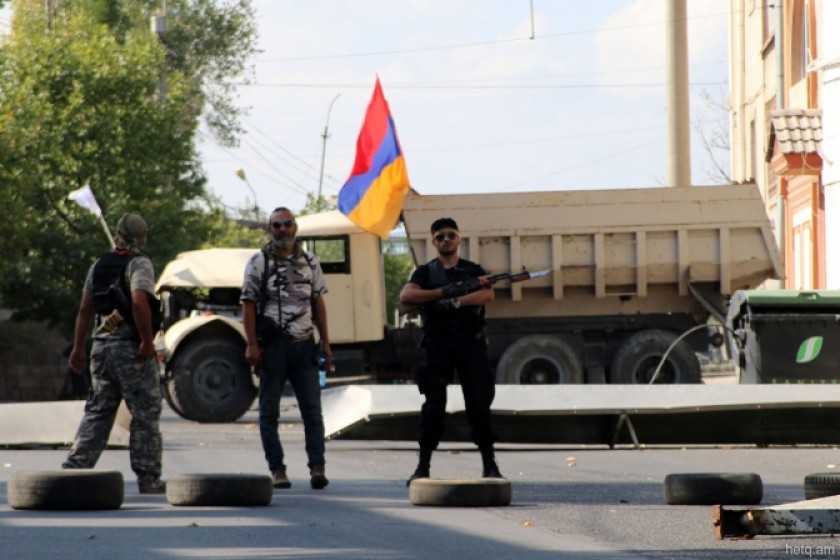 Former National Security Service Employee Charged with Aiding 2016 Sasna Dzrer Yerevan Police Building Seizure
Armenia's Prosecutor General's Office has verified news that a former member of the National Security Service (NSS) has been arrested and charged with aiding and abetting in the July 17, 2016 seizure of a Yerevan police building by the armed Sasna Dzrer group.
The news that former NSS employee Karen Khachatryan had been arrested on May 13 was first reported by Arayik Papikyan, an attorney for some of the Sasna Dzrer members now on trial.
Hetq then contacted the Prosecutor General's Office for clarification.
Khachatryan is charged with hindering the actions of law enforcement by remaining near the seized police building and staying in telephone contact with Sasna Dzrer members inside, feeding them reports of what was happening.
Khachatryan is also charged with tampering with crowd control policy that put law enforcement at a disadvantage during the initial days of the seizure.
On May 10 a Yerevan court refused to issue Khachatryan bail, remanding him to pre-trial detention.