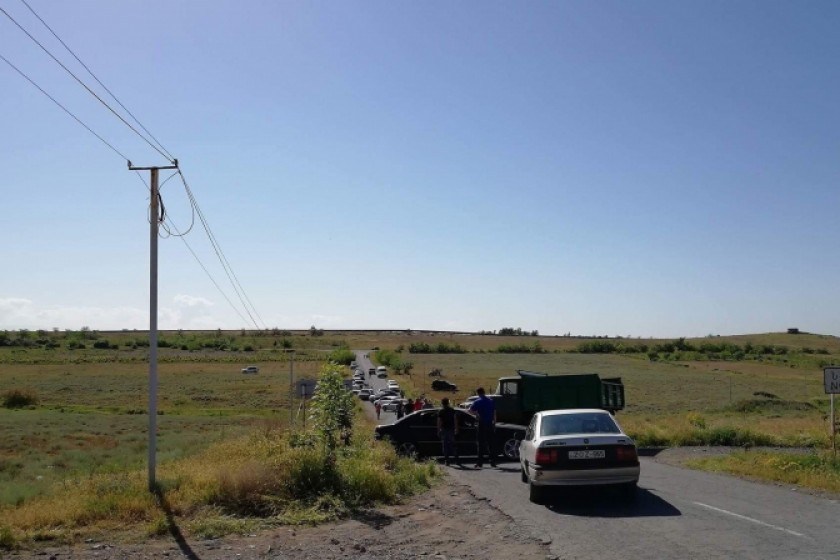 Norakert Residents Again Block Roadway; Demand Mayor's Resignation
Residents of Armavir's Norakert village continue to block the local road for a second day and are calling for the resignation of Mayor Shahen Karapetyan and all members of the village council.
Residents are demanding to see the budgetary books for the past ten years and are accusing local officials of engaging in shady business dealings.
They charge Karapetyan, who's served as mayor for the past sixteen years, for selling off communal property to relatives and friends at below market prices.
Officials have so far refused to meet with village residents.