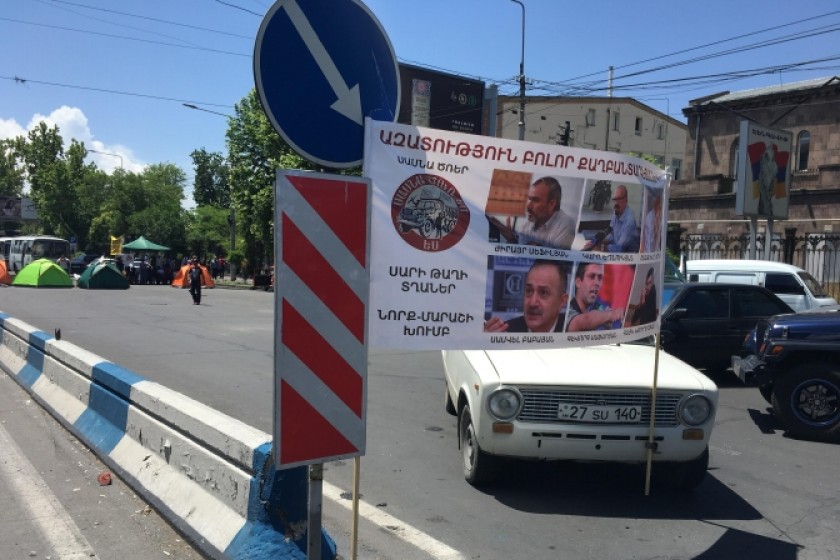 Sasna Dzrer Supporters Continue to Block Street Outside Court
Supporters of the Sasna Dzrer defendants now on trial in Yerevan continue to block traffic on Arshakunyats Avenue, demanding that the courts release them from detention as their court cases proceed.
On May 11 and 16, two Yerevan judges refused motions from defense attorneys to release their Sasna Dzrer clients.
There are now three separate Sasna Dzrer court cases underway in Yerevan.