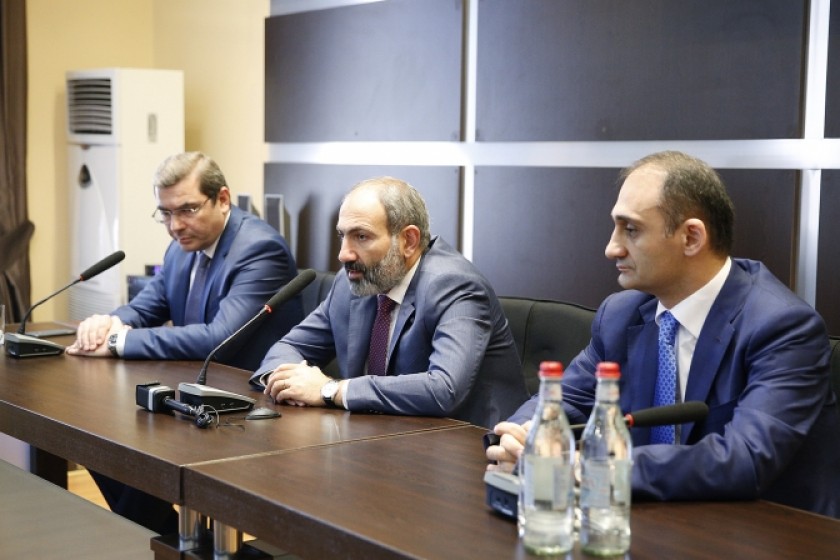 Pashinyan Expects Quick Improvements at State Revenue Committee
After presenting employees at Armenia's State Revenue Committee (SRC) with their new boss, Davit Ananyan, Armenian Prime Minister Nikol Pashinyan stressed the need for further reforms at the SRC, which is comprised of its tax and customs divisions.
Pashinyan pointed to two issues that the SRC must immediately start dealing with.
The first is not to hinder businesses and business owners with administrative entanglements and burdensome tax regulations, and the second is to decrease the scope of the shadow economy.
Pashinyan said he expected quick and substantive results from Ananyan.