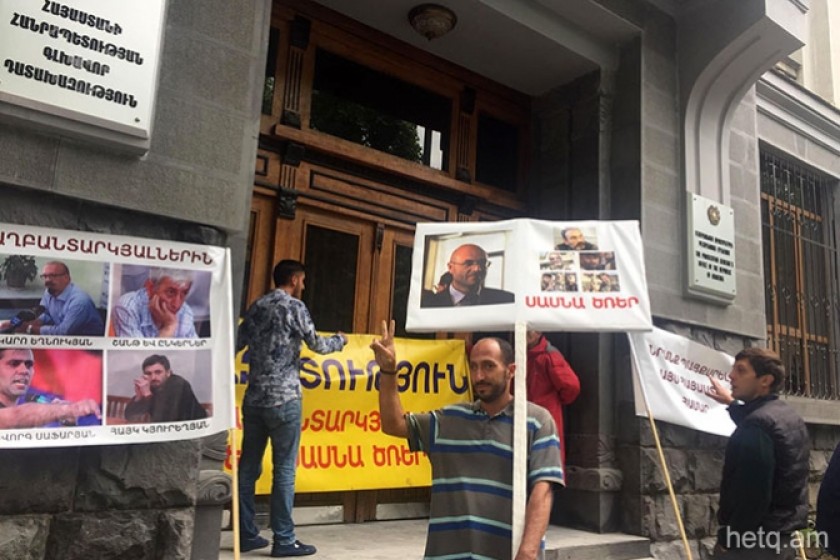 Demonstrators Demand Resignation of Prosecutor General; Block Entrance to Building
Around a dozen people demonstrated outside the Prosecutor General's Office in Yerevan early today, demanding the resignation of Prosecutor General Artur Davtyan.
The demonstrators placed banners with the photos of Jirayr Sefilyan, Shant Harutyunyan, Gevorg Safaryan, Samvel Babayan on both sides of the main entrance to the building.
They placed a huge yellow banner reading "Freedom to Political Prisoners" directly in front of the doorway, blocking the entrance to the building.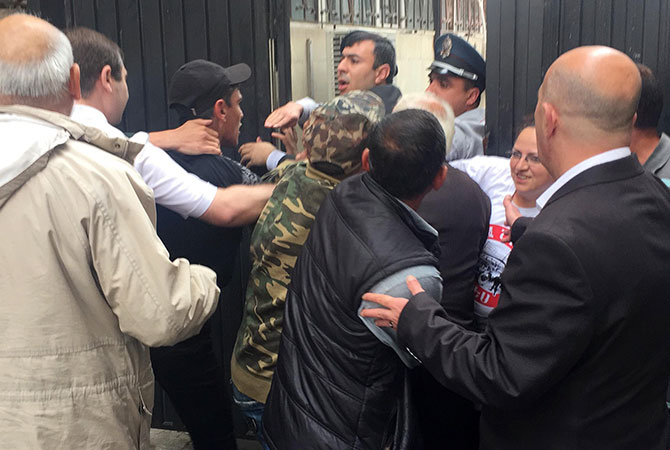 Arayik Papikyan, an attorney representing some of the Sasna Dzrer members now on trial for seizing a Yerevan police building in 2016, joined the protestors in their vigil.
Papikyan said that Davtyan should have resigned when Serzh Sargsyan resigned as prime minister on April 23, arguing that the number of political prisoners and the politically persecuted increased during Davtyan's tenure as prosecutor general.
A scuffle ensued when a building security guard pushed one of the demonstrators to clear the doorway to the building and allow employees to enter.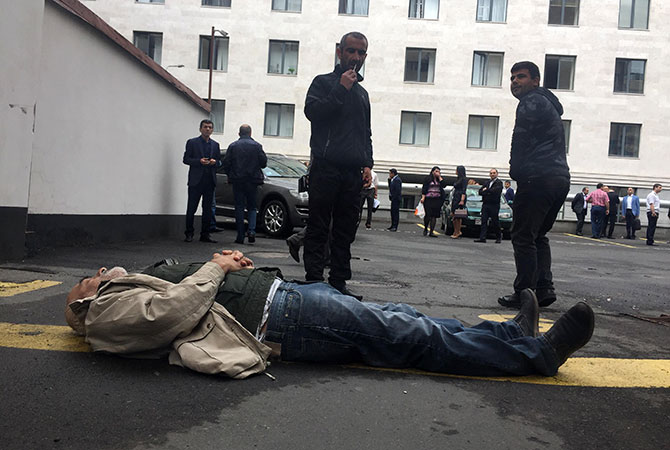 One demonstrator, Vardges Gaspasr, blocked the rear entrance to the building by laying down in the street.