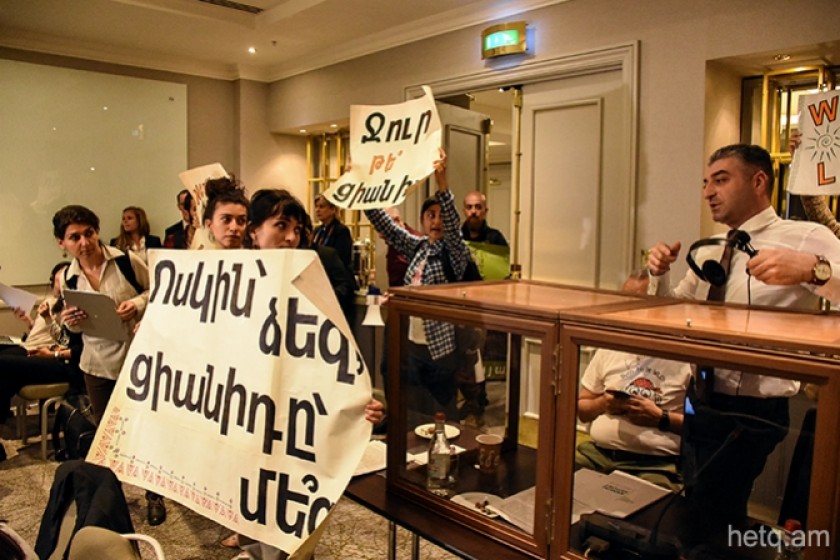 Environmentalists Disrupt the Amulsar Independent Advisory Panel's Press Briefing in Yerevan
Several environmental activists disrupted a press briefing today in Yerevan during which the Amulsar Independent Advisory Panel was to present its first annual report regarding Lydian International's controversial Amulsar gold mining project.
To show the negative consequences of mining in Armenia, the activists brought a plastic bottle filled acid-heavy groundwater from the Tandzout derelict mine in Lori Province.
Activist Ani Hovhannisyan told the packed room and the panel, comprised of seven Armenian and international environmental and sustainable development specialists, that she and other concerned Armenian citizens would never allow Lydian International to go ahead with the Amulsar project.
Hovhannisyan claimed that the data supplied by Lydian to the panel was suspect and incomplete.
Environmental activists presented the summary of conclusion international experts, who spent a year exploring the impact of the mine on groundwater and surface water.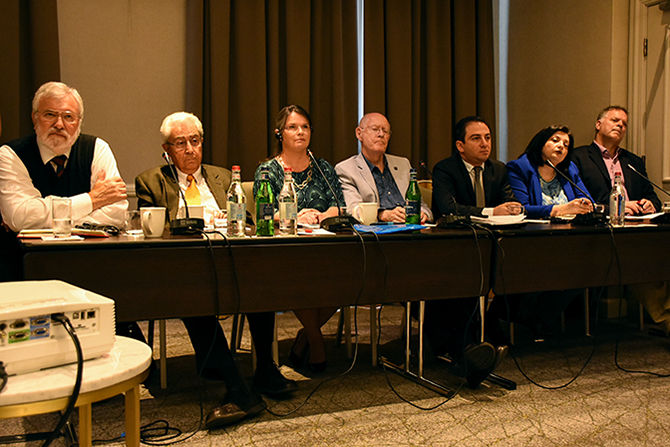 These experts have concluded that operation of the Amulsar mine should be postponed until the hazards of mine exploitation and the preventive measures are clearly assessed.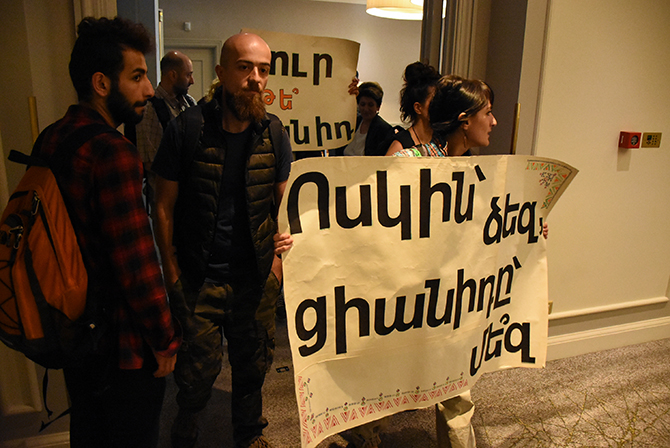 Armenian Environmental Front Coordinator Levon Galstyan, one of the organizers of the protest, said it was high time to question the motives of such international panels that, according to Galstyan, seek to create the impression that everything is being done in a transparent matter.
Galstyan says that the risks posed by Amulsar have been incorrectly evaluated from the start.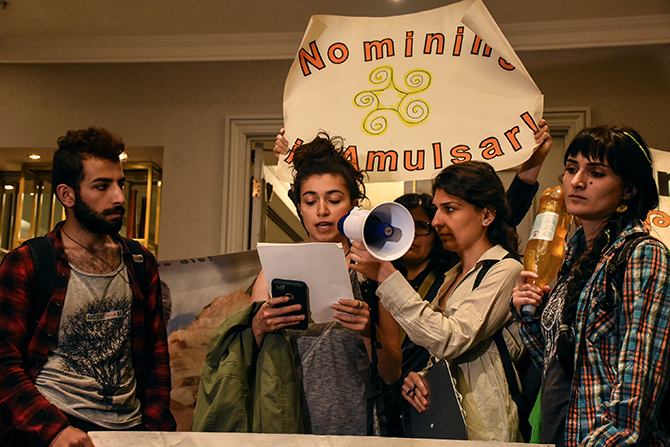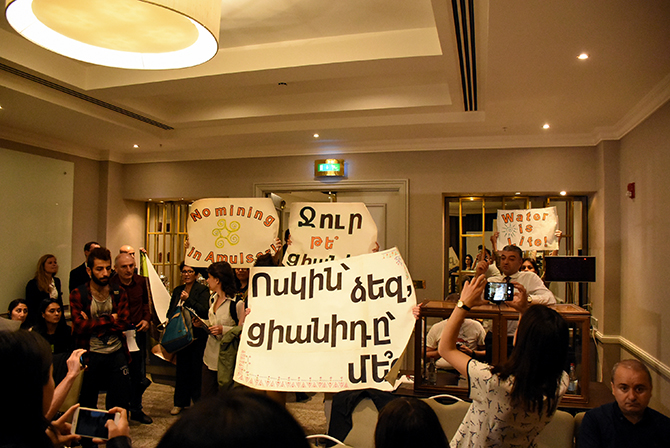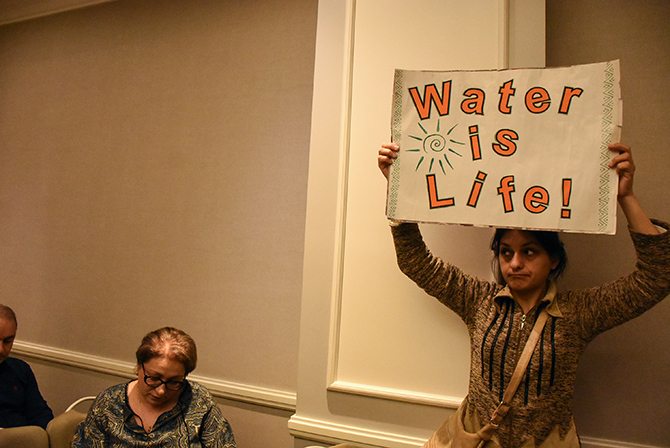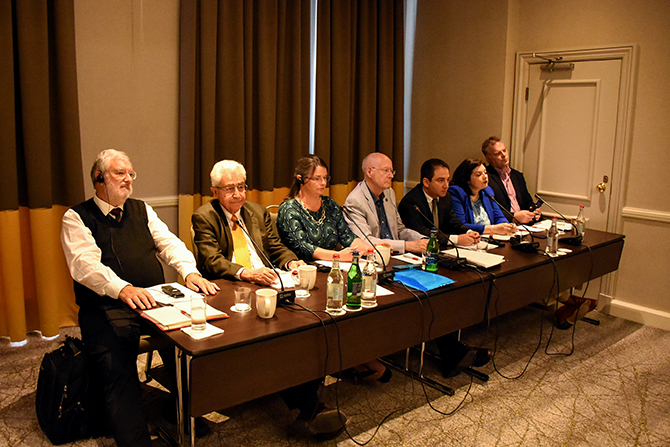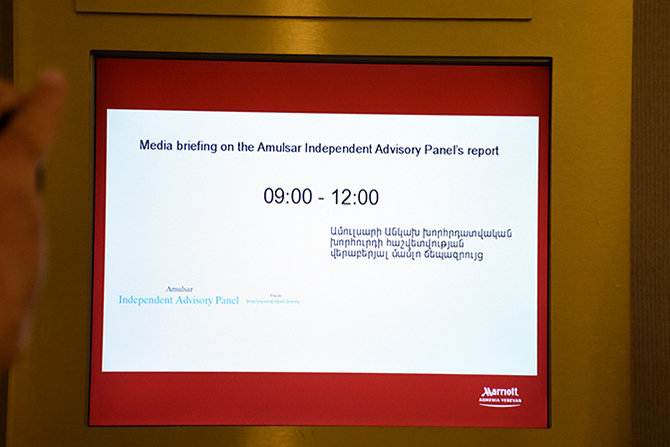 photo credit: Narek Aleksanyan