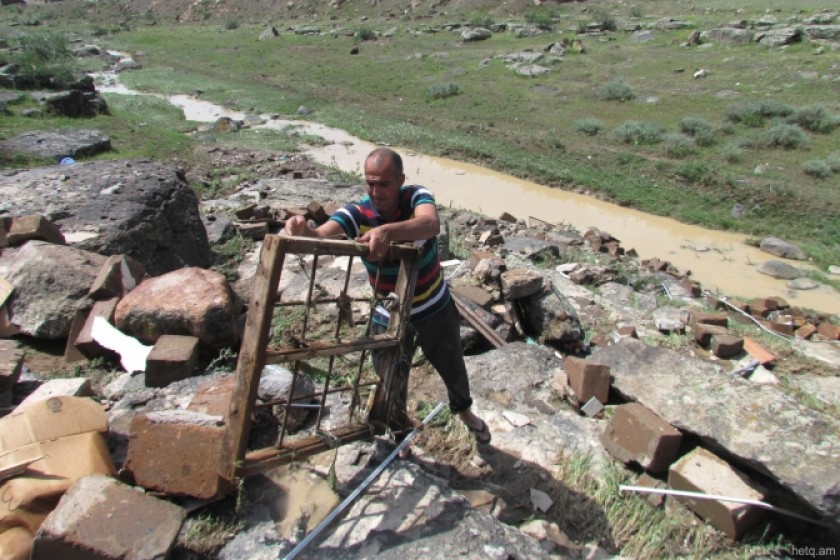 Lernagog's Floods: Residents are Still Assessing Yesterday's Damage
Yesterday's flooding, caused by overloaded water runoff drains, was on the mind of most residents in Lernagog, a village in Armenia's Armavir Province.
People are out in the streets today, going from house to house to check the damage.
Those this reporter talked to recounted last night's flooding, which lasted for two hours, with horror.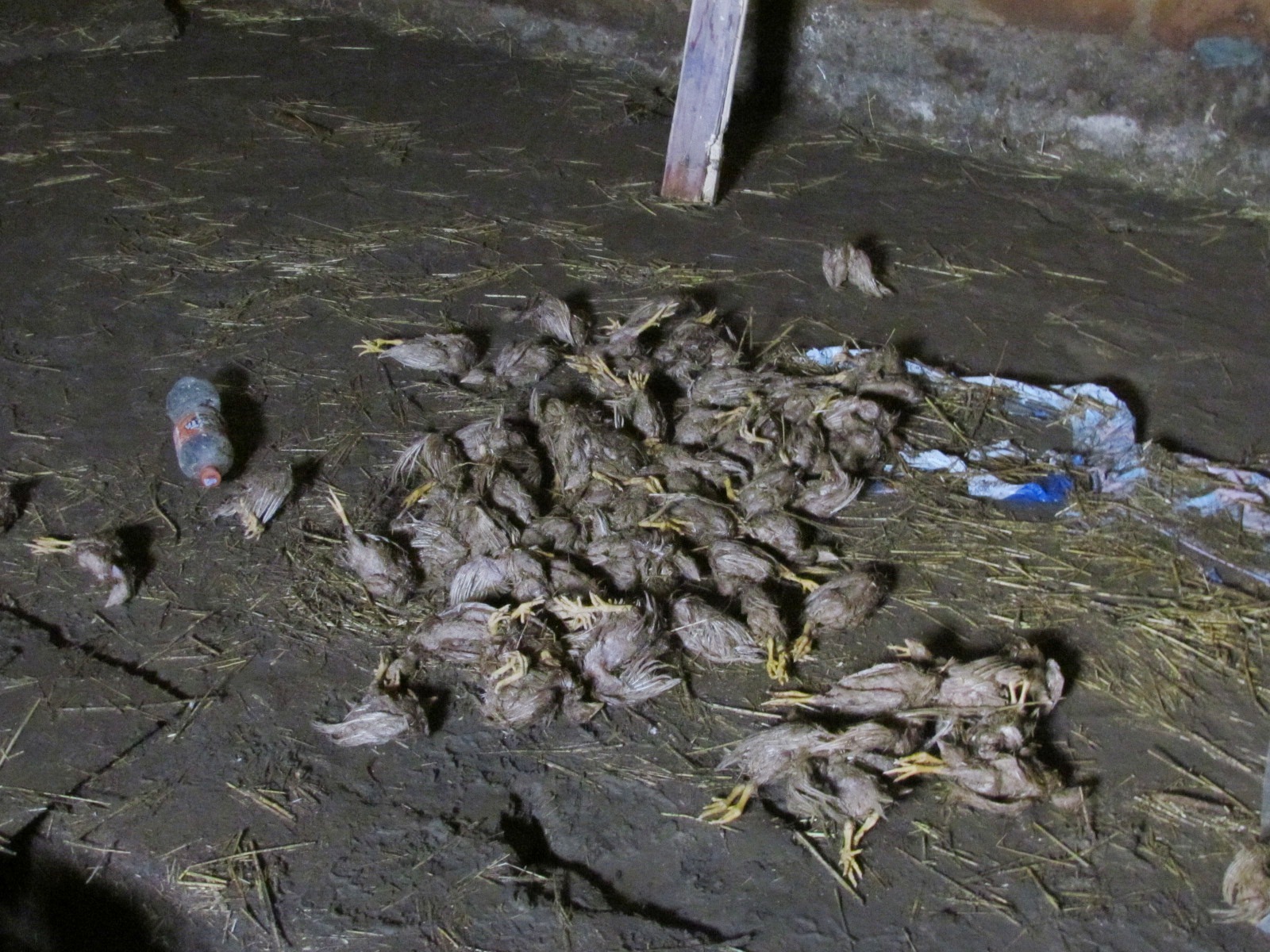 Resident Artak Galstyan's ears are still ringing with the sound of the rushing water and the rocks that damaged the walls of houses and barns. The clamor was so loud that children in the village couldn't sleep until the waters subsided.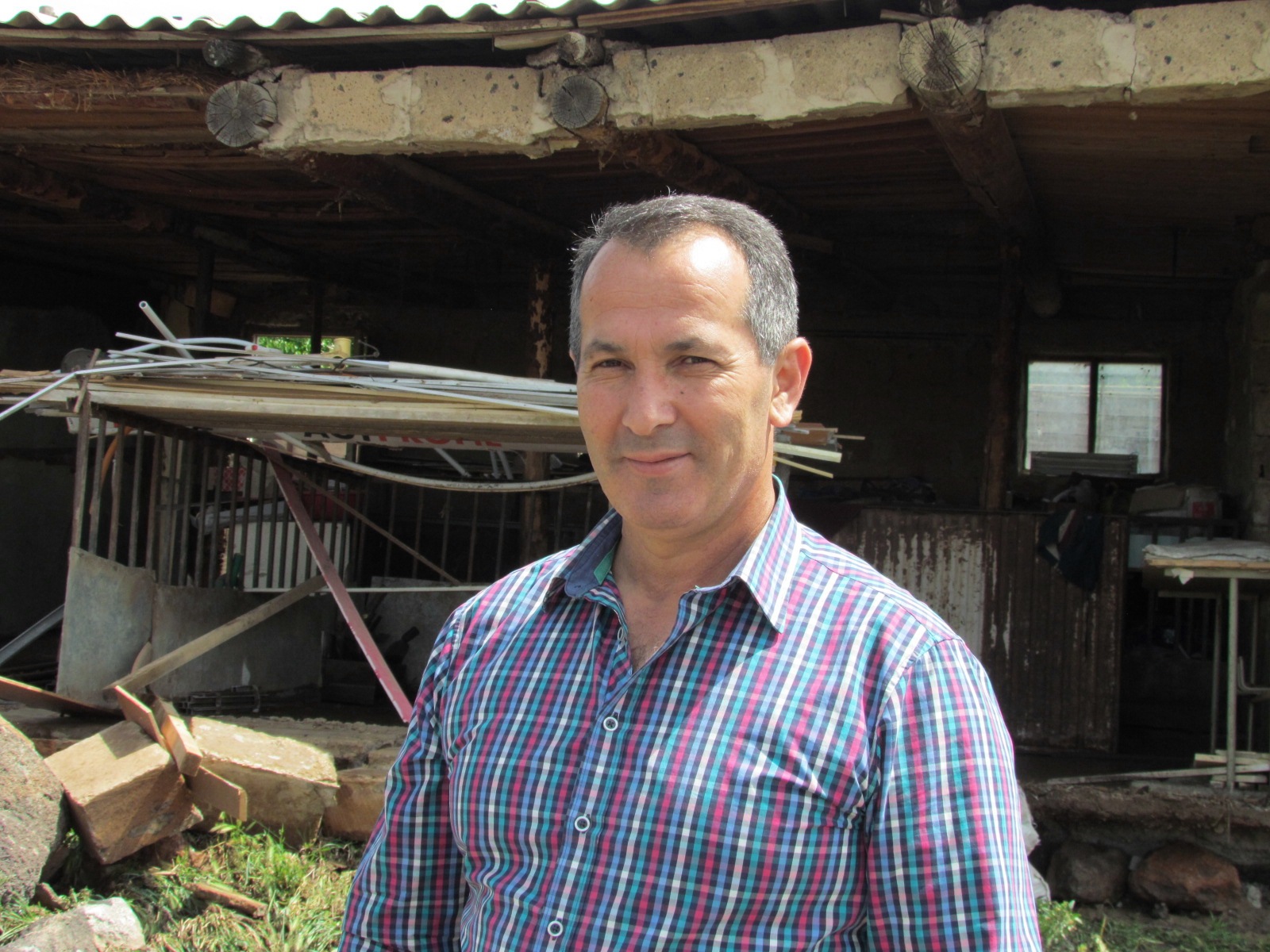 Sargis Margaryan
Lernagog Mayor Sargis Margaryan says that all 120 households in the village were damaged, but that the extent of the losses has yet to be estimated. Two committees will be set up for this task, one estimating damage to homes and other physical structures, and the other estimating farming losses.
Mayor Margaryan says the runoff drains couldn't handle the amount of water flowing through, thus causing the flooding.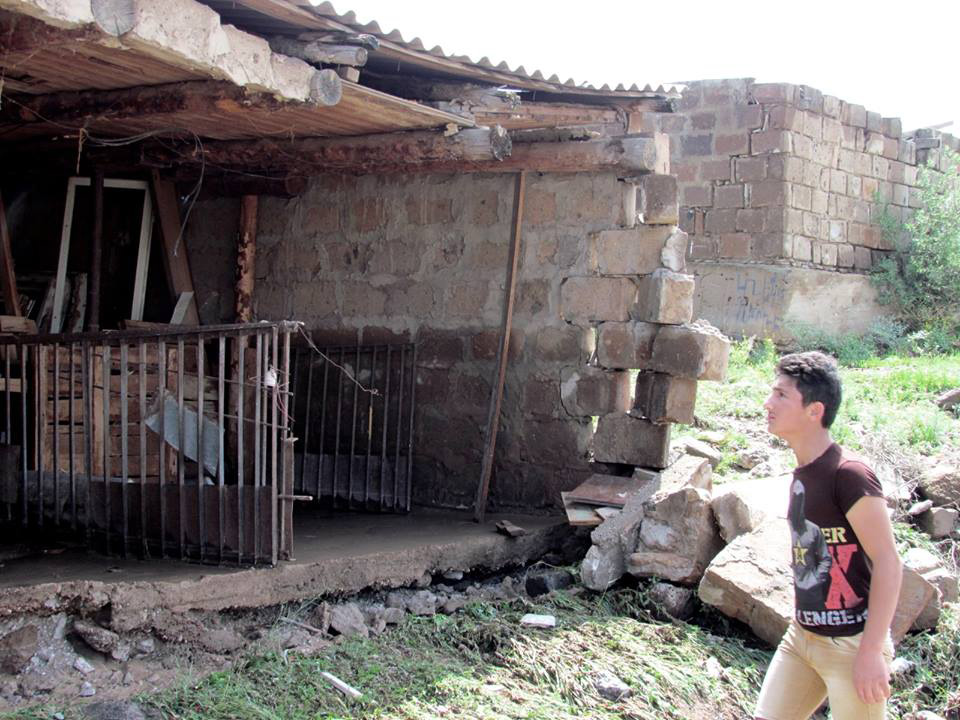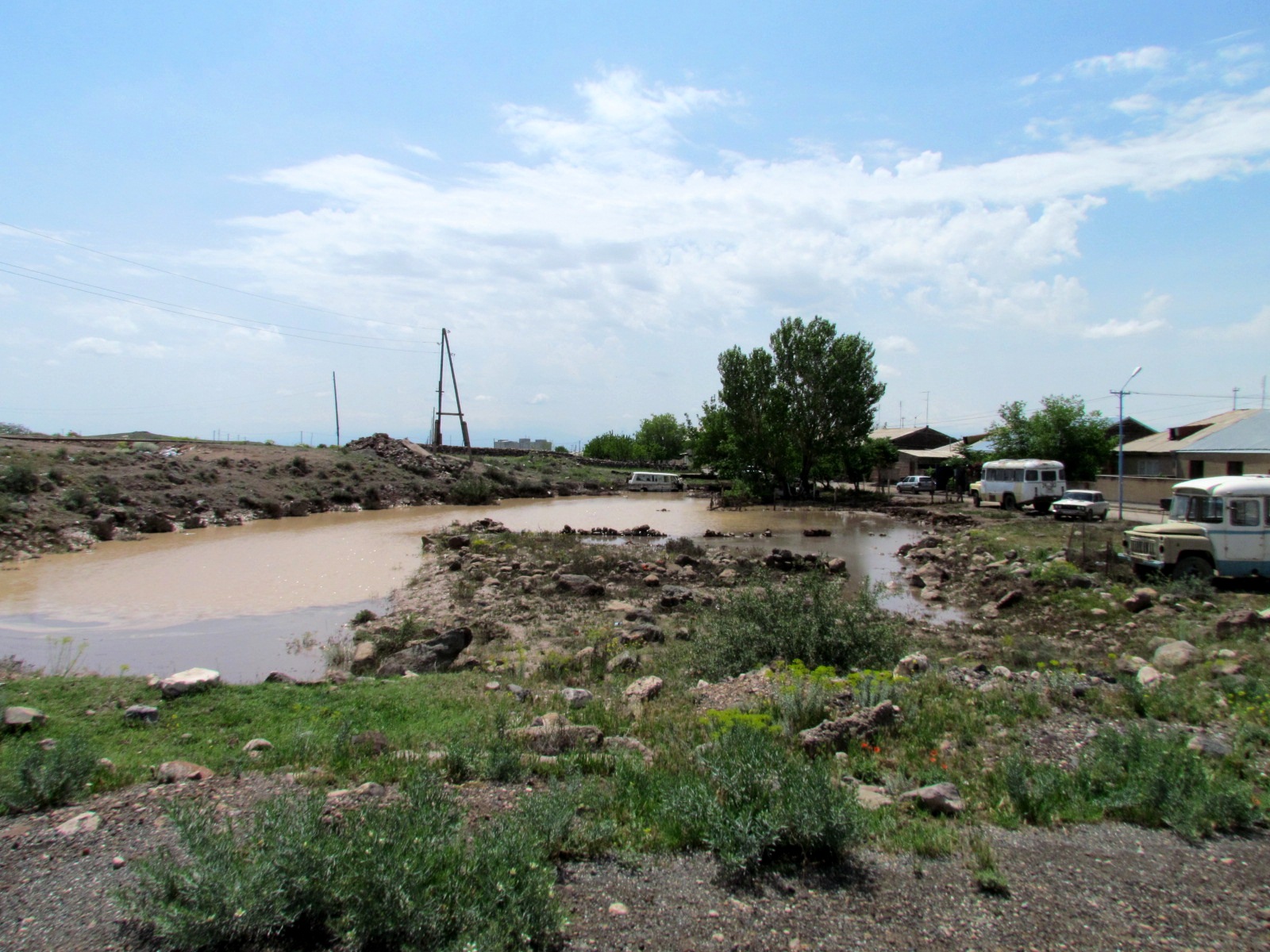 The mayor says that heavy equipment was used to construct three barricades to direct the flossing water down into a nearby ravine.
The raging water damaged the mayor's barn and a thirty-meter stretch of yard wall of Artak Galstyan's house.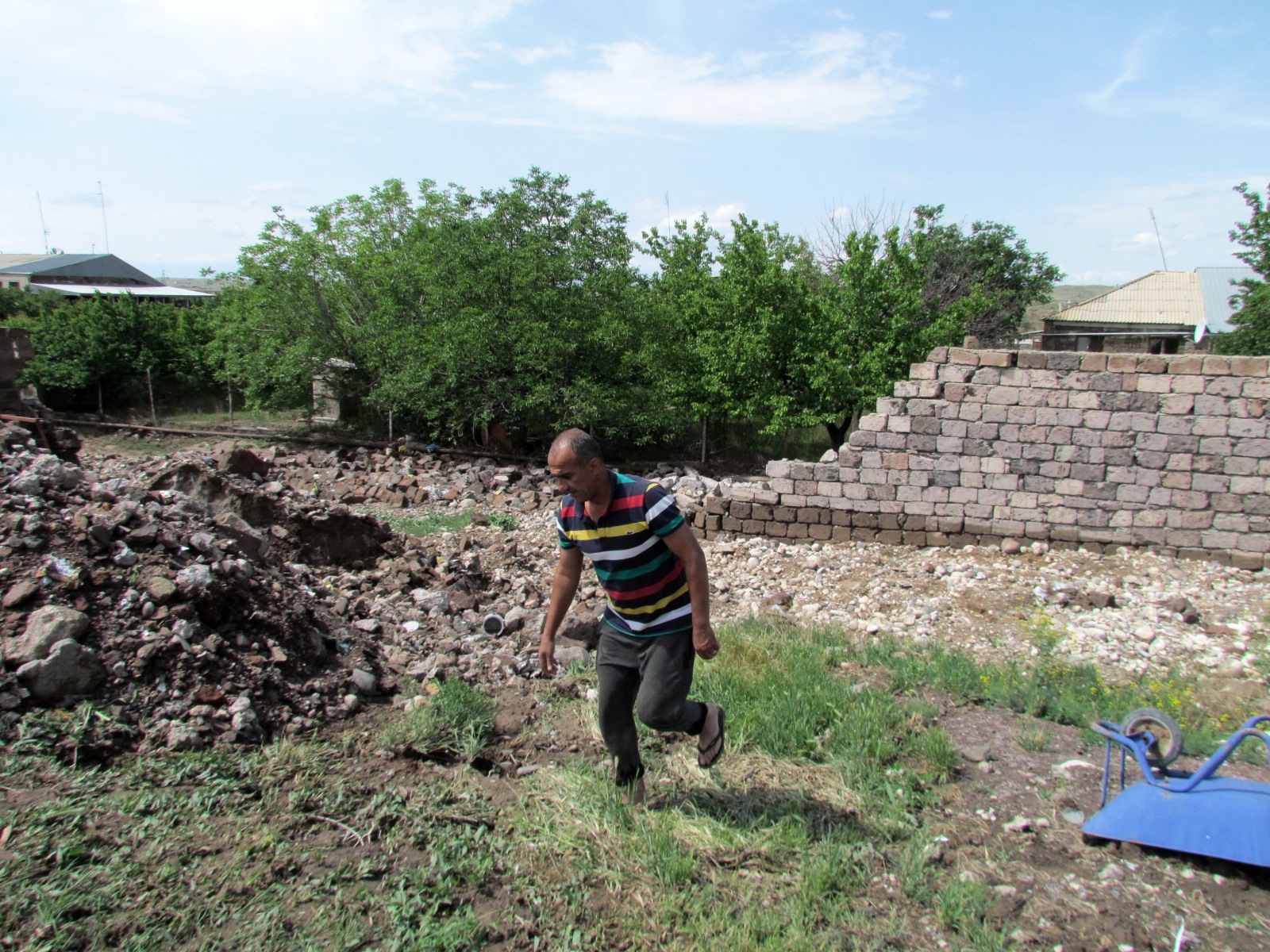 Artak Galstyan
"In over thirty years, I never seen anything like it. Luckily, no children were out at the time. They lined up some old Zil cars to build a wall to prevent the water from flowing into the village, but they were washed away," says Galstyan.
Galina Mesropyan says she saved her fifteen piglets by hand, removing them from the pen before the water washed them away. She says that when the flooding started all the men in the family were elsewhere and she had to save the animals that will be sold soon.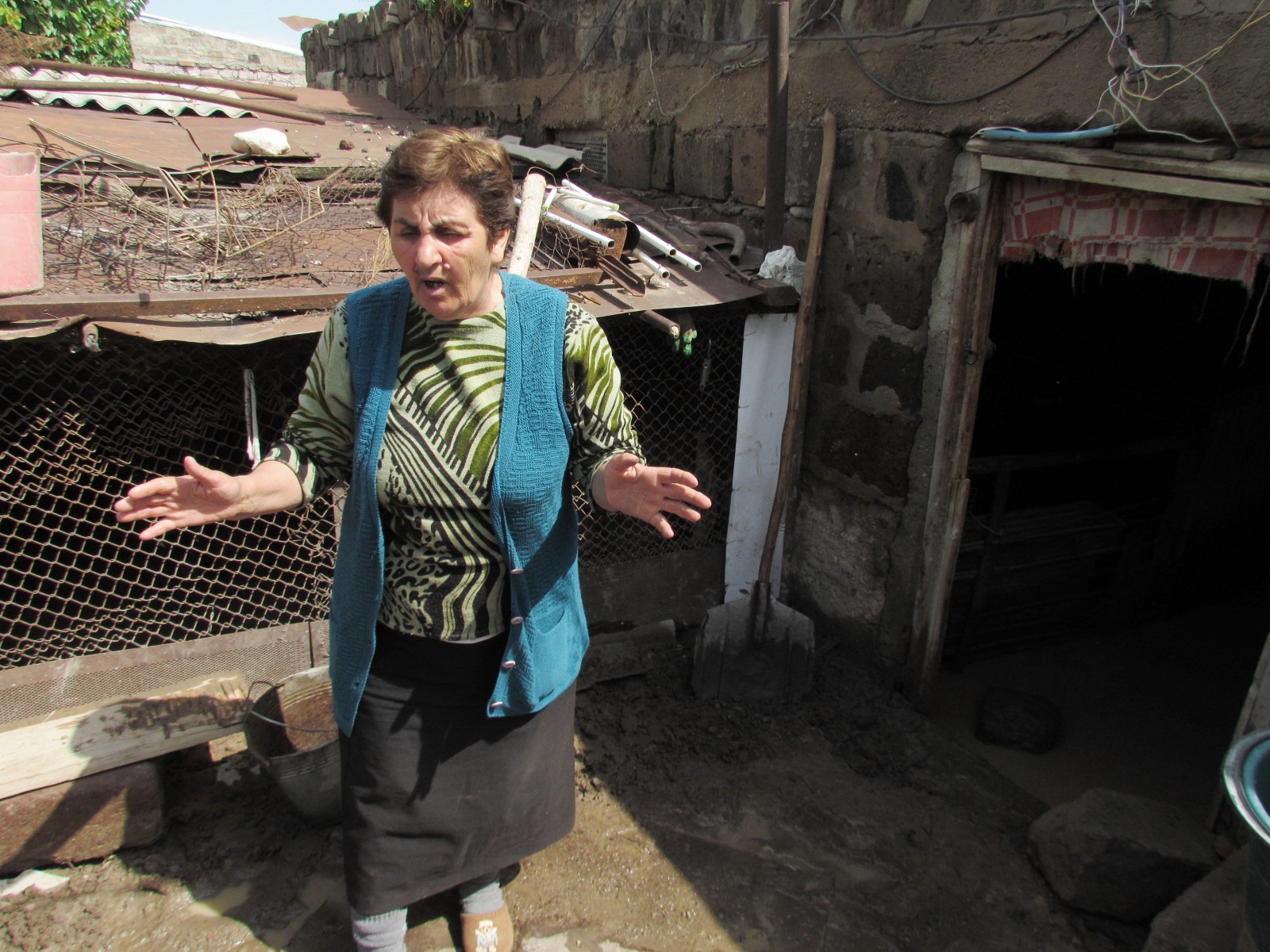 Galina Mesropyan