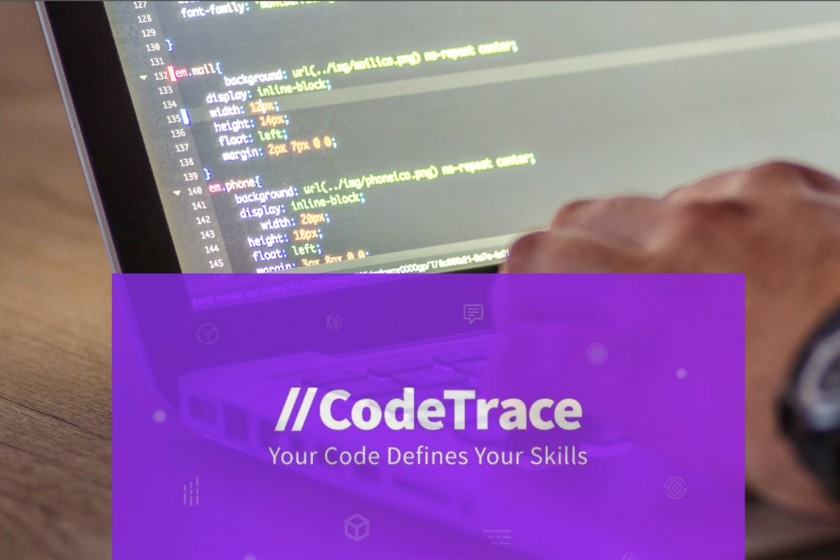 Armenian Start-up CodeTrace: A Quick Way to Evaluate Developers' Skills
Armenian start-up CodeTrace allows one to evaluate developers' skills within a few minutes, on the basis of the code written by them, to understand whether a developer meets the requirements of a recruiting company.
Rafayel Mkrtchyan, co-founder and director of the start-up, used to live, study and work in San Francisco. He returned to Armenia 1.5 years ago and decided to set up his own start-up, in order to help middle and large companies to easily and quickly find developers. Rafayel worked at Google, Codefights, as well as cooperated with different companies remotely. Often, he had to select new employees for interviews, based on their CVs.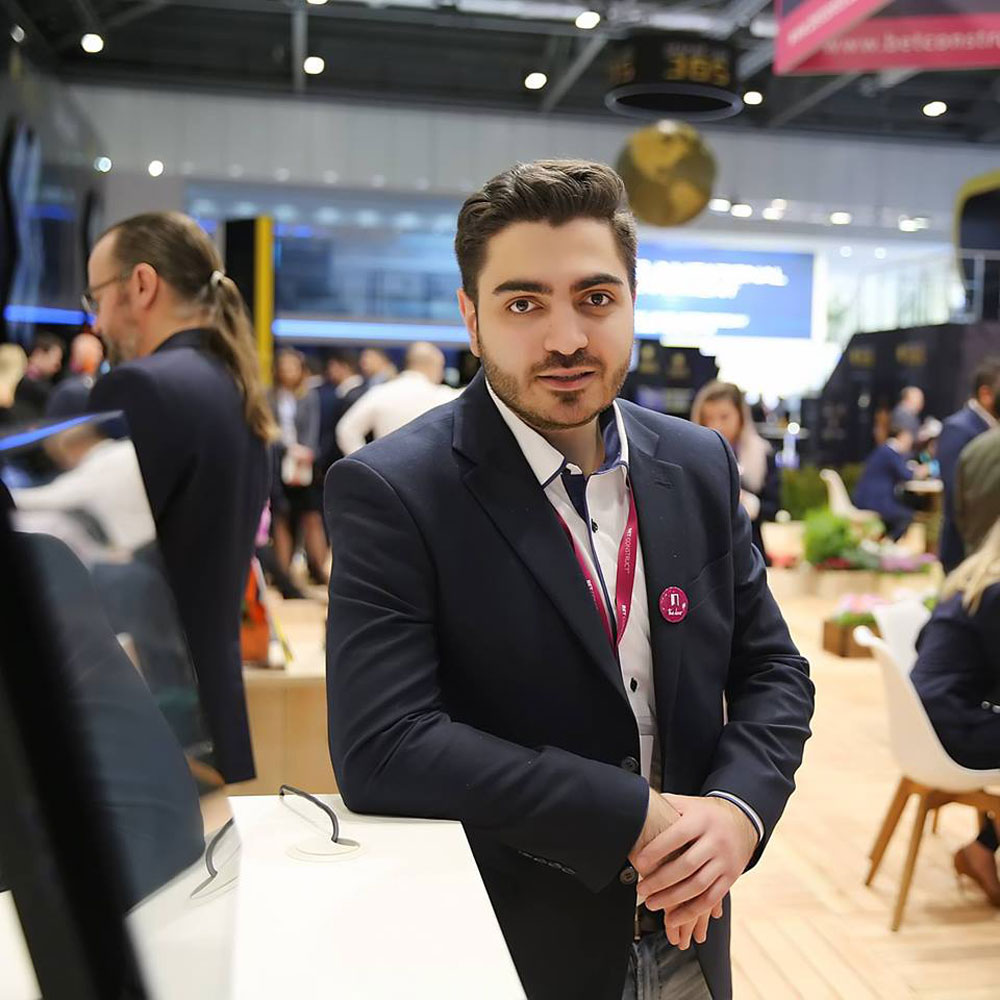 Rafayel Mkrtchyan
When Rafayel returned to Armenia, he met Hayk Hovhannisyan (co-founder of the start-up), who had noted the same problem, especially on the LinkedIn pages, often filled in with exaggerated comments about the skills of a person.While doing that, Rafayel noticed two things. First, there are people who often exaggerate their skills in their CVs, which becomes clear during the interviews. Second, many people are unable to present themselves - their expertise and skills - in the CVs.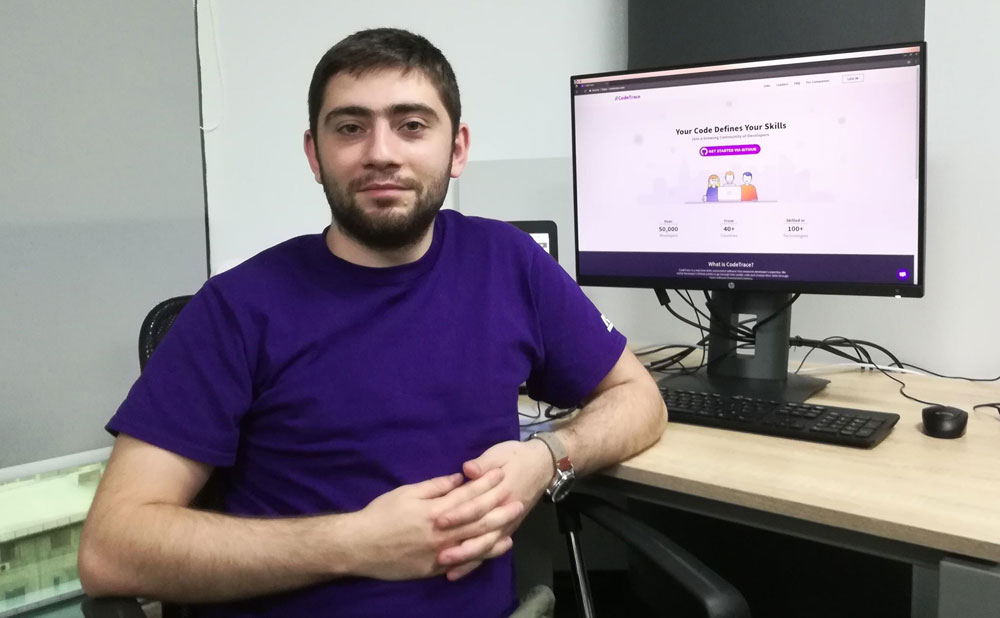 Hayk Hovhannisyan
Based on their long experience in the field of programming, Rafayel and Hayk designed CodeTrace SmartHire tool to facilitate the work of human resource managers who are looking for new developers. Thanks to this tool, new employees can be chosen by people with no programming skills, who just need to place the applicant's GitHub's personal page on CodeTrace and get information about the person's experience. GitHub is one of the biggest online platforms in the world, where developers have their public pages and place their own code. The algorithm utilizes developer's GitHub profile to go through their public code and analyze their skills via software development metrics. The combination of the results provides a general overview of the developer's skillset, with rating and years of experience.
Data analysis standards are tailored to meet the demands of San Francisco Labor Market, being therefore strict, to satisfy employers and find specialists who do meet requirements. At the same time, the founders plan to develop CodeTrace so that they are able to analyze the skills of programmers in each region in line with the marketplace.
Now, CodeTrace has more than 60,000 users. It's used both by employers and developers, who want to have proof of their experience and knowledge to show it to potential employers.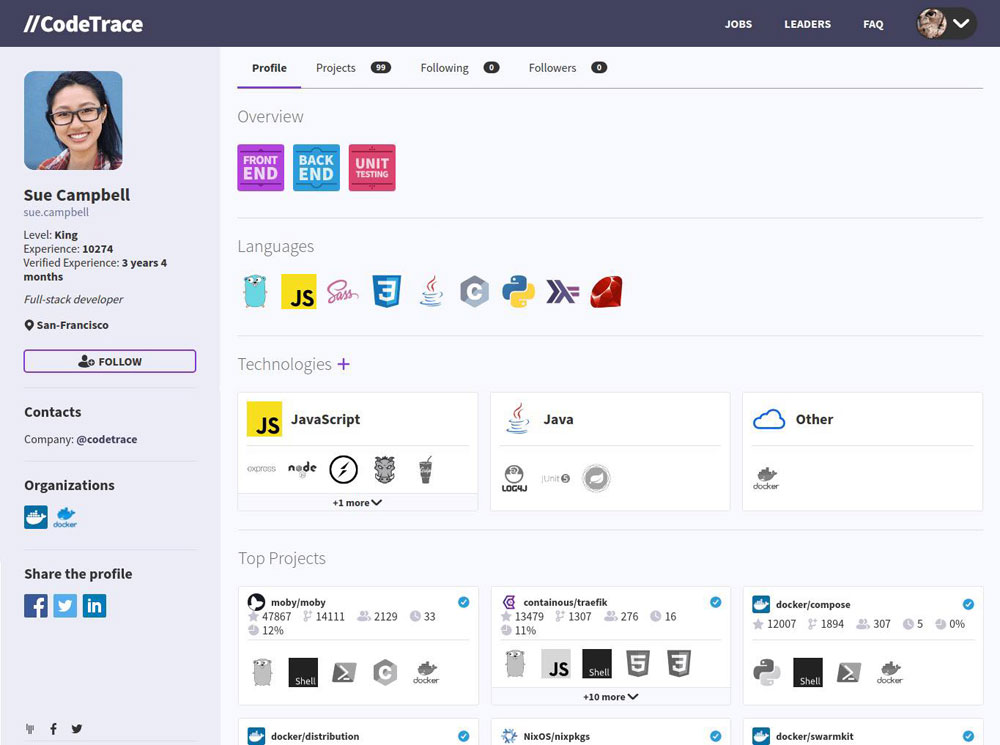 In the near future, employers will be able to specify the requirements and criteria that the developer must meet and find the pages of all relevant candidates at once.
Now, it's the employers looking for developers that pay. Depending on the size of the company, number of required programmers, target market size, the annual payment ranges between $ 1,000 and $ 15,000. Rafayel says the approach is individual, and they also take into account how much the company would spend to find a new developer, offering a more affordable and effective option. There are also packages for individuals for $ 450.
CodeTrace has won the first place in the Luys Start Armenia Fund competition and received a $20,000 prize. It was among the five finalists of the STEP 2017 Venture Conference's "Idea to Market" competition. According to Seedstars, it is considered one of the most promising start-ups in Armenia.
If you found a typo you can notify us by selecting the text area and pressing CTRL+Enter