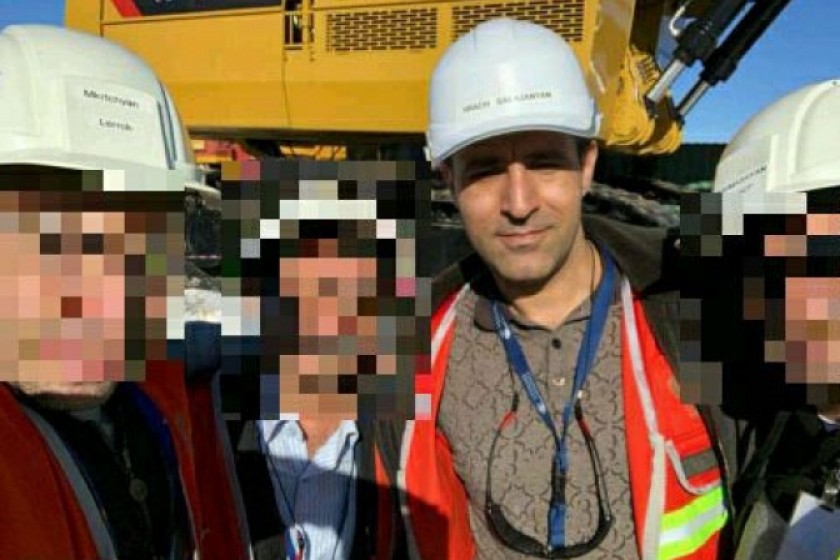 Company Owned by Special Investigative Chief of Staff Files Another Mining Request
ML Mining LLC, a company owned by Special Investigative Service Chief of Staff Davit Sukiasyan, has filed for a permit to mine for perlite sand in Armenia's Aragatzotn Province.
The Arteni mine site is in the Talin area, some two kilometers from village of Arevut.
If the extraction permit is approved, the company plans to launch an open-pit mine and says the site can provide 20,000 cubic meters of perlite sand per year.
A fourth round of public hearings on the proposed mine will be held in Arevut on June 4.
ML Mining, 100% owned by Sukiasyan, has already filed six mine extraction permit requests.
Despite his annual salary of 4.5 million drams, Sukiasyan has declared cash assets of AMD 39 million, US$ 130,000 and €80,000.
Hetq has covered Sukiasyan's business interests in the past.
A January 17 article, entitled "Armenia's SIS Chief of Staff to Expand Mining Business", looked into a number of companies owned by Sukiasyan engaged in mining, noting that one of the companies, ML Mining, had received a customs tax waiver on the importation of mining equipment.
After the article appeared, the Special Investigative Service (SIS) described it as "demeaning the good character and dignity" of Sukiasyan and called on Hetq to stop "perverting the truth".
P.S. A company called Shoghaga LLC has also filed a request to mine for perlite sand, this time in Gegharkunik Province. If approved, the company will operate an open-pit mine near the villages of Tzakqar, Dzoraqgyugh and Vardadzor.