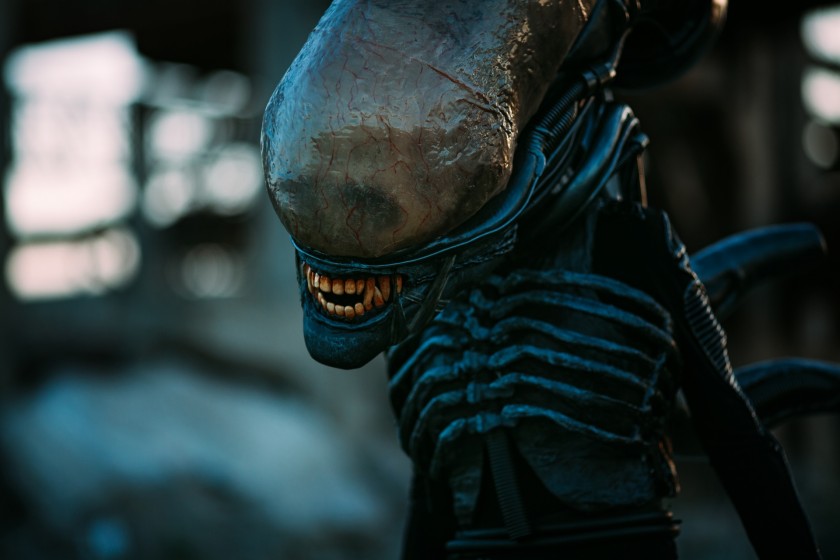 Armenian Artist Arax Creates Alien Xenomorph Cosplay, Inspired by Nature
25-year-old Armenian artist Arax (Alice) Sargsyan has got quite popular on Facebook over the last weeks. Hundreds of people share the link to a contest in which she participates, calling on others to vote.
Specially for this contest, organized by the LA-based Cinema Makeup School, Arax created the cosplay of Alien Xenomorph (top photo).The Next Level of Cosplay is a scholarship contest for creative artists from the costuming and makeup communities, which awards the full price of tuition, lab fees, and materials (no cash value) for the school's Master Makeup Diploma Program ($17,320).
Arax is leading among five finalists now. Facebook voting will be over on June 1, at 8pm Yerevan time. In the meantime, Arax told us some more details about her creature and the contest.
Why were you impressed by Giger's Alien monster and how did you come up with the idea of creating the Xenomorph?
I learnt about the contest quite late, just two months before the deadline, and I was still doubtful about my participation when I realized that I was collecting Xenomorph in my mind already.
Giger's works have impressed me a lot, and this film was one of my favorites from my childhood. I realized that I couldn't overcome that and I started working.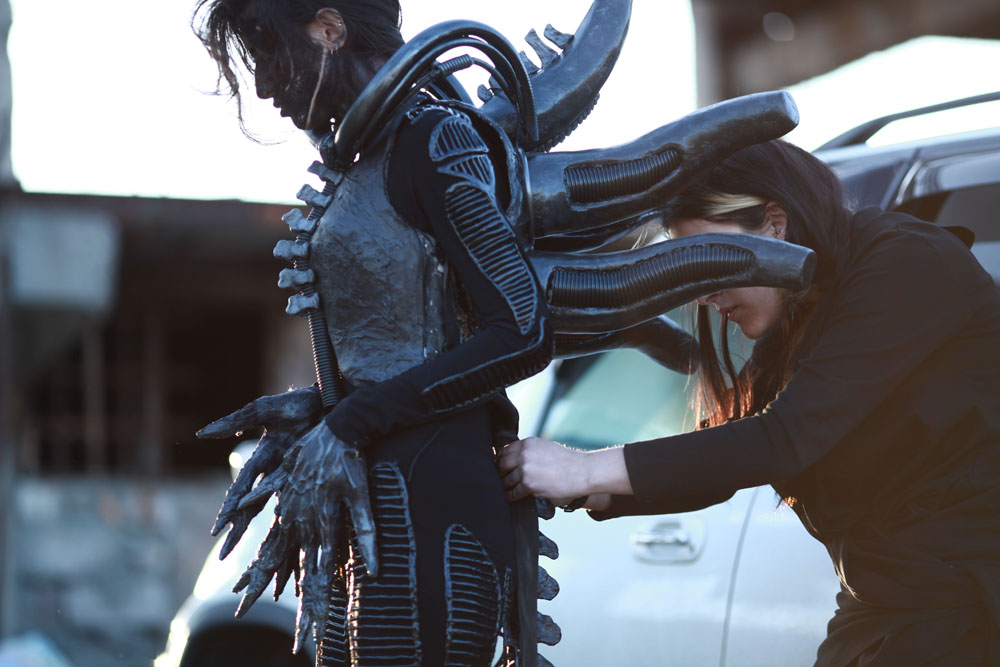 Each detail of a cosplay requires a lot of work - choice of materials, great imagination, right combinations. Were there any difficulties with creating the Xenomorph?
At first, I was exploring, then I started sketching, examining parts of the body, drawing them. In the meantime, it was becoming clear for me what materials I had to use. Then I went on to collect his head skeleton.
The head of the monster is really impressive, but I believe it was the hardest part.
Working on the head was the most time-consuming. While I worked on it, I also got acquainted with new materials. It was mainly made of mounting foam, and details were made of polymeric clay and various pipes.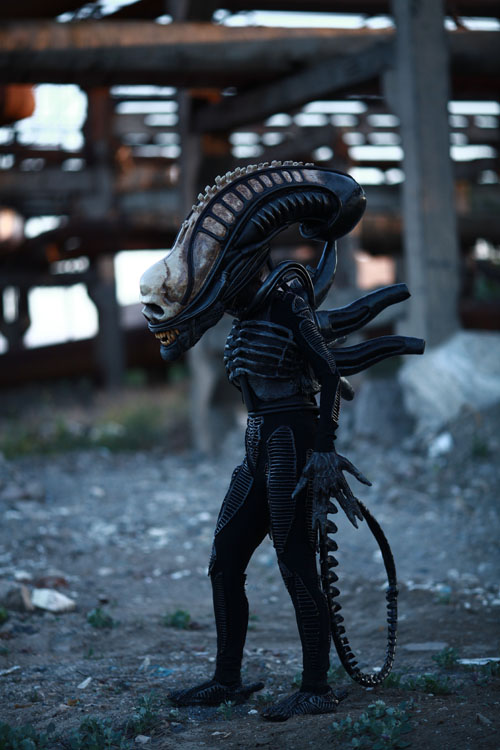 So, the Xenomorph was created exclusively for this contest.
Yes, the contest implies participating with a cosplay. I would rather create my own character, though.
Do you usually create monsters?
Yes, they are mostly monsters, and, unfortunately, they are still limited in drawings. I hope I'll make them tangible in the near future.
Apart from your real name Arax, you call yourself Alice, too.
That's because of the book "Alice's Adventures in Wonderland". I read that book once every two years. I have passed through different professional fields and many places (while getting acquainted with different people), and, to some extent, I've started to associate that story with my own.
What's the source of inspiration for creating a monster?
The main source of inspiration is nature, everything else is secondary.
Interestingly, nature, as an absolute source of inspiration, gives reasons to think about monsters.
Nature creates everything ideally. You use it, trying to keep the harmony, putting your imagination to work, and that's how the Xenomorph is born.
Photos by Mikayel Petrosyan
If you found a typo you can notify us by selecting the text area and pressing CTRL+Enter