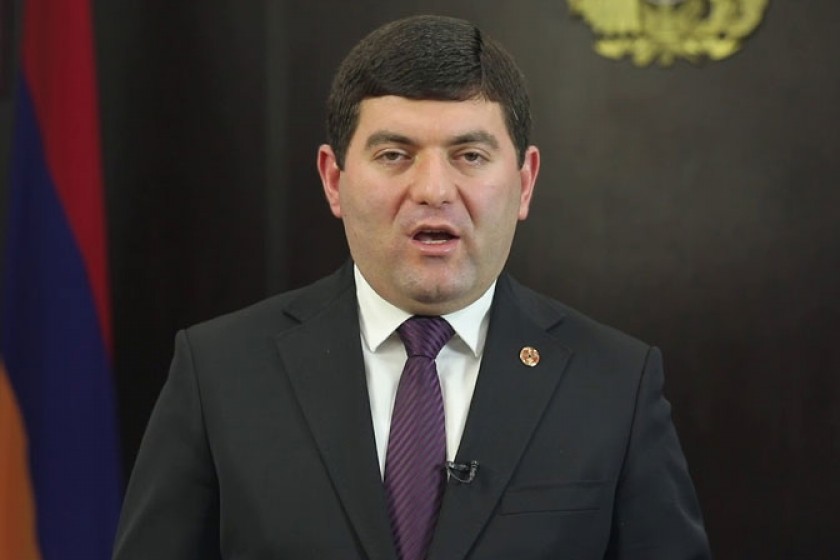 Masis Mayor Charged with "Mass Disorder" Stemming from April 22 Assault on Peaceful Anti- Government Protesters
Masis Mayor Davit Hambardzumyan today was criminally charged with organizing and participating in assaults on April 22 against pro-Nikol Pashinyan supporters who were peacefully marching in Yerevan.
Hambardzumyan was arrested with four others, including Masis Deputy Mayor Karen Ohanyan, now facing similar charges.
The legal charge levied against Hambardzumyan and the others is based on the Criminal Code's article dealing with "mass disorder".
The news was conveyed to Hetq by Sona Truzyan, an adviser to the president of the Investigative Committee.
On the day in question, Nikol Pashinyan, Ararat Mirzoyan and Sasun Mikayelyan were arrested while marching through Yerevan's Erebuni District.
Soon afterwards, masked men in civilian dress, attacked the marchers with clubs and stones, verbally abusing them and shocking them with electric prods. Police on the scene failed to intervene.
Truzyan told Hetq that the case investigator has requested that those arrested be detained pending the conclusion of the investigation.
Mayor Hambardzumyan's relatives and friends gathered outside the Kentron Court where the detention request was set to be reviewed.