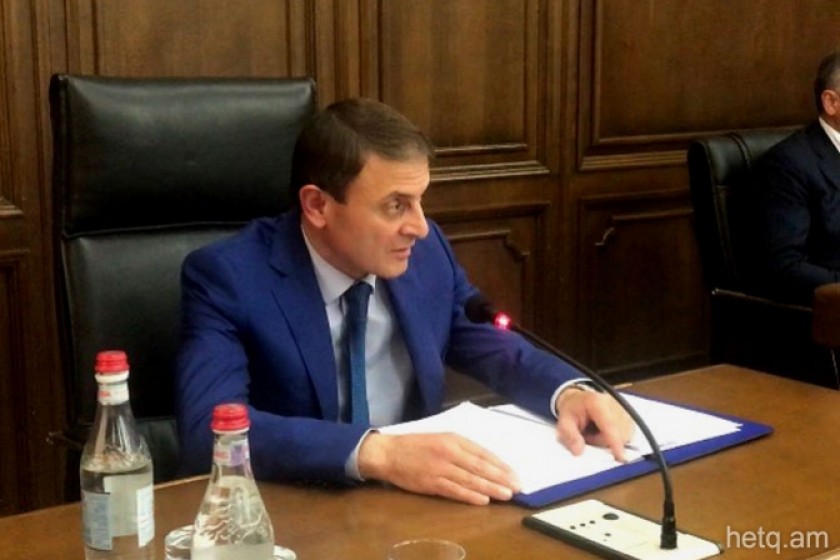 Armenian Police Chief Proposes Decrease in Traffic Fines and Review of Speed Cameras
Armenian Chief of Police Valery Osipyan says he's proposed to decrease some traffic fines for violations caught on street speed cameras.
The issue was raised today at a parliamentary session reviewing the 2017 budget when Prosperous Armenia Party MP Naira Zohrabyan claimed that many people in Armenia have put their houses up as collateral for loans to pay off various traffic fines caught on speed cameras installed in spots where they can't be seen.
"This has been done solely to snatch money," said Zohrabyan, and then asked Osipyan what changes, if any, were to be made in this regard.
In response, Osipyan agreed that the issue of traffic fines is high on the list of public concerns, and that the police department would be looking at how neighboring nations deal with the issue.
Osipyan said that the use of speed cameras in general would be reviewed and that the public would be informed about any changes made.