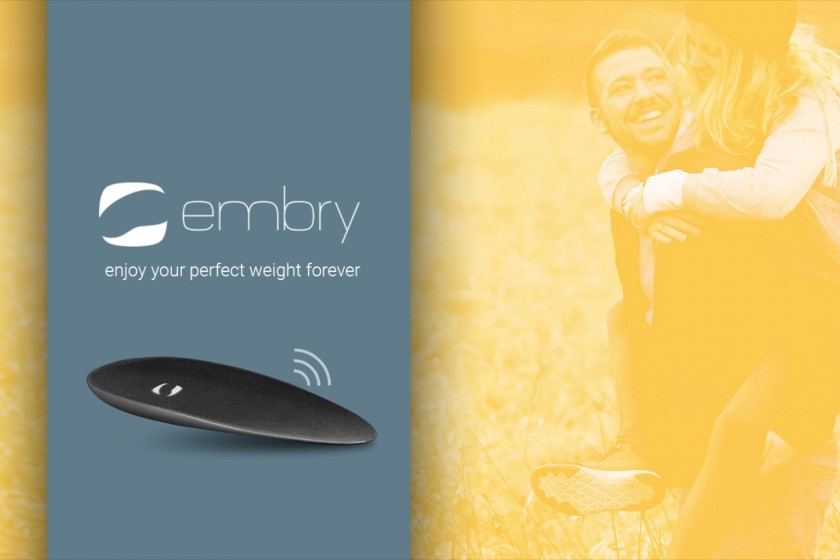 Armenian Start-Up Embry: Smart Insole to Prevent Weight Gain
Embry is the first thin smart insole with built-in scale. It's a revolutionary solution for busy people who need hustle-free weight control.
More than 1.9 billion adults are overweight in the world, with over 650 million people being obese (World Health Organization, 2016). These numbers are growing every year. After a thorough market research, the founders of the start-up have noted that while there are plenty of solutions to lose weight, there are no clear-cut tools and methods to maintain the reduced weight.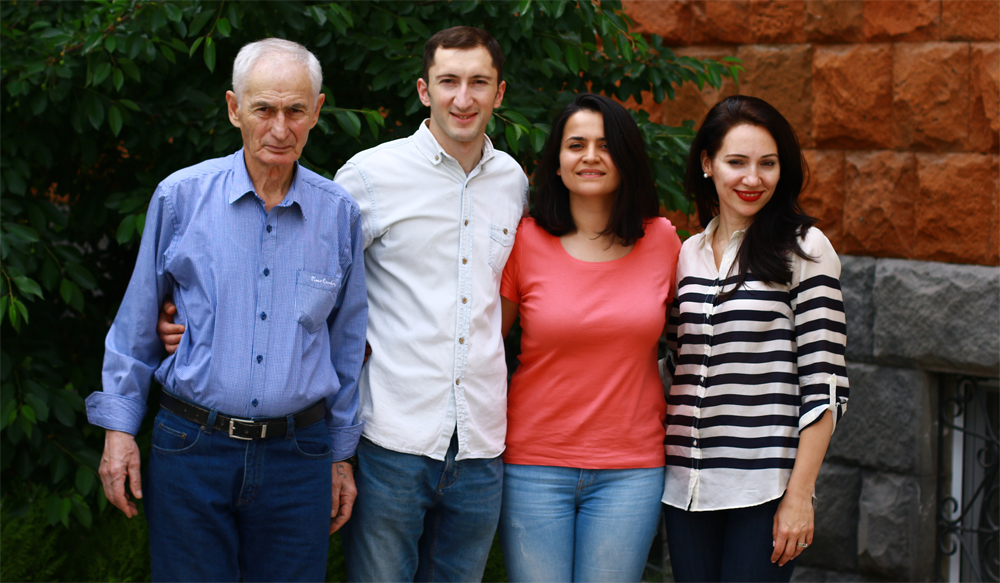 Liana Avetian, co-founder of the start-up, a licensed nutritionist with more than 15 years of experience, used to work with overweight people in the United States. She notes that, according to the statistics, 70% of people are regaining their weight after diets.
In order to fill in the gap in the market, the founders of the start-up decided to create first wearable scales that has automated weight tracking and alerts in case of a weight increase.
A person who has reached the desired weight may buy the Embry Smart Insole, download the application, import their initial data and simply wear any shoes. For a few days, the device will "adapt" to the user's everyday life, and then begin to advise.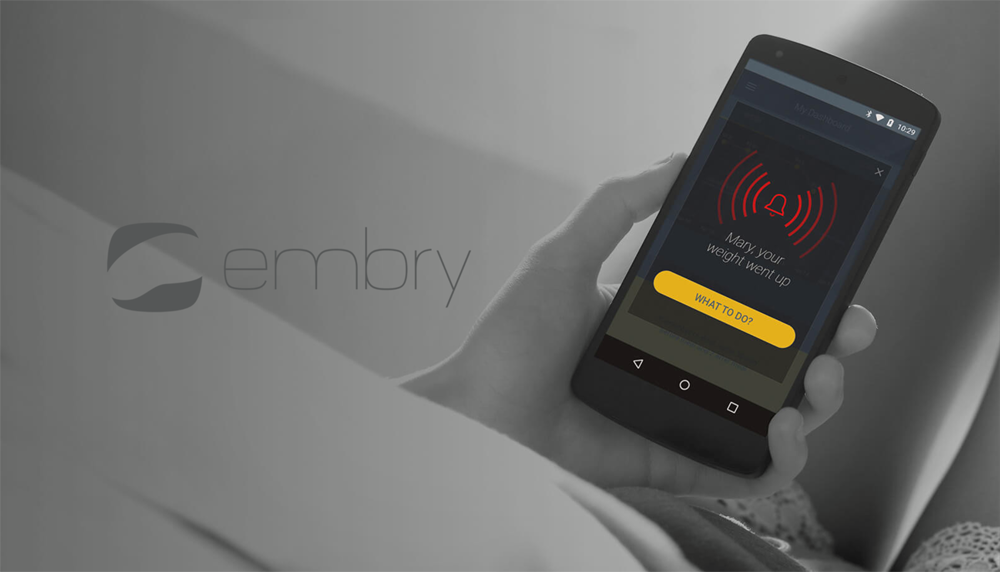 The device allows to accurately calculate a person's daily number of steps, as well as exercise hours and sitting time, providing full details to the user and combining the data with the opinions of nutritionists and coaches, indicating what's needed to do next. In case of weight gain, the device sends a notification and prompts you to follow some tips. The device responds when a person's weight increases by 2-3 kilograms, and stays the same for some time.
Embry is thin, comfortable and has the same size that usual insoles. "It's a new generation of weight management tools, where scales transform from stationery to wearable," says co-founder & CDO Nare Gevorgyan.
The idea of ​​creating a hidden and small scales is a clear solution especially for women who avoid or forget to check their weight and get stressed when they discover that the weight has increased. The professional advice from reliable sources is also important, since consultations of nutritionists and personal trainers can be quite expensive otherwise.
The founders of the start-up have spent several months consulting with people who have weight problems, tested the programs developed by nutritionists with a variety of target groups, during which the participants maintained their weight during those months, and most of them have considerably lost weight. The results are sufficient and motivating.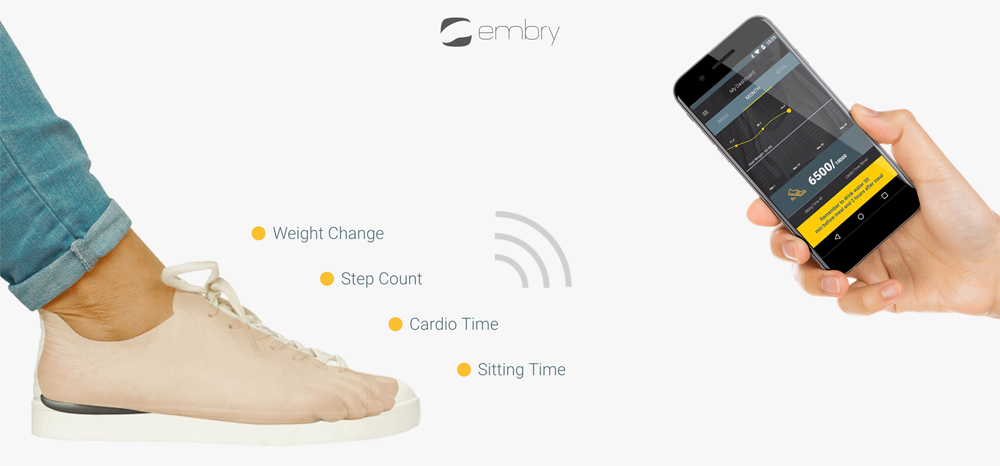 Embry lab prototype is ready, and the team has recorded the technology to calculate the change in weight as patent pending in the U.S. Intellectual Property Office.
In 2017, Embry got the IMG Grant co-financed by the European Union and passed the Armenian Startup Academy pre-acceleration program. The company recently closed a pre-seed investment round led by SmartGateVC, a seed VC fund backed by Tim Draper. Radik Verdyan, advisor to CEO at Citymobil, co-invested in this pre-seed round as an angel investor. The founders are planning to launch a crowdfunding campaign in the near future.
"We strongly believe that like every smartphone has a built-in camera now, every shoe will have a built-in Embry," says co-founder and CEO Sargis Karapetyan.
If you found a typo you can notify us by selecting the text area and pressing CTRL+Enter