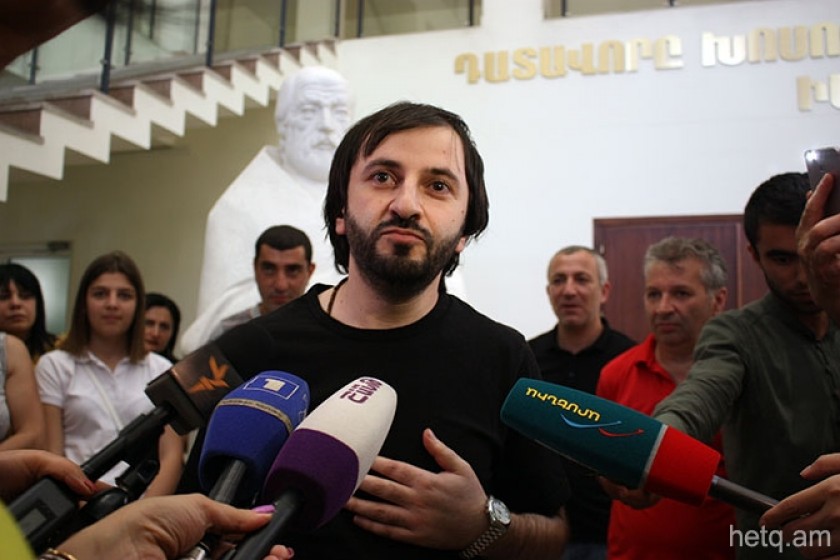 Yelk MPs Pay Bail for Sasna Dzrer Member Areg Kyureghyan
Two Yelk faction MPs paid 500,000 drams each and provided their personal guarantees to get Areg Kyureghyan, a member of the Sasna Dzrer group that seized a Yerevan police building in July 2016, released from pre-trial detention.
MPs Hrachya Hakobyan and Lena Nazaryan say they paid the bail money allowing Kyureghyan, detained for the past two years, to be released.
There are now three separate Sasna Dzrer court cases underway in Yerevan.
Kyureghyan was one of the ten Sasna Dzrer defendants denied release on May 16 of this year.