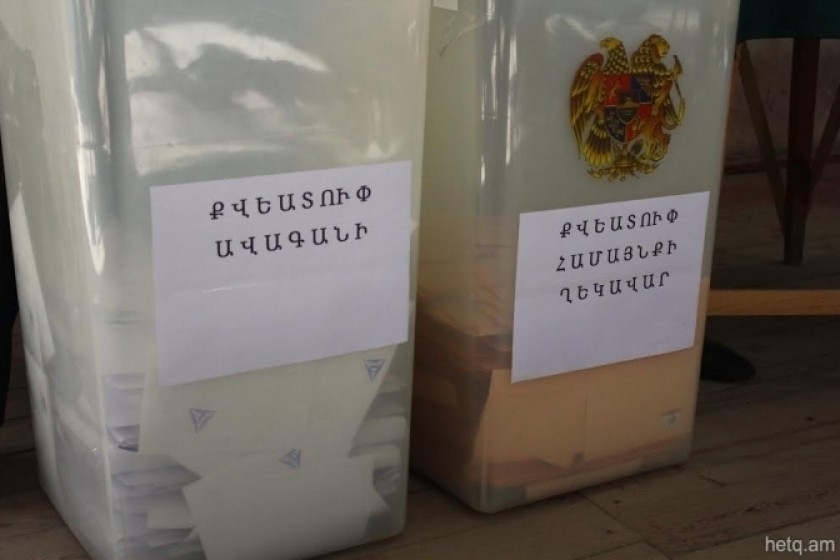 Women Retain 3 Seats on Talvorik MunicipalCouncil
Residents of Talvorik, a community close to the border with Turkey in Armenia's Armavir Province, went to the polls yesterday to fill five municipal council seats.
But given that there were only five candidates in the running, there wasn't much of a choice.
Perhaps it was this lack of competition that caused such a low voter turnout. Only 94 of the community's 258 eligible voters cast ballots.
This voter turnout rate, 36.4%, was the lowest amongst all the eighteen communities in Armenia that held local elections yesterday.
Women retained three seats on the Talvorik council.
Voter turnout was higher in Bagaran, an Armavir village straddling the Turkish border.
343 of the village's 524 eligible voters chose from eight candidates to elect five council members.