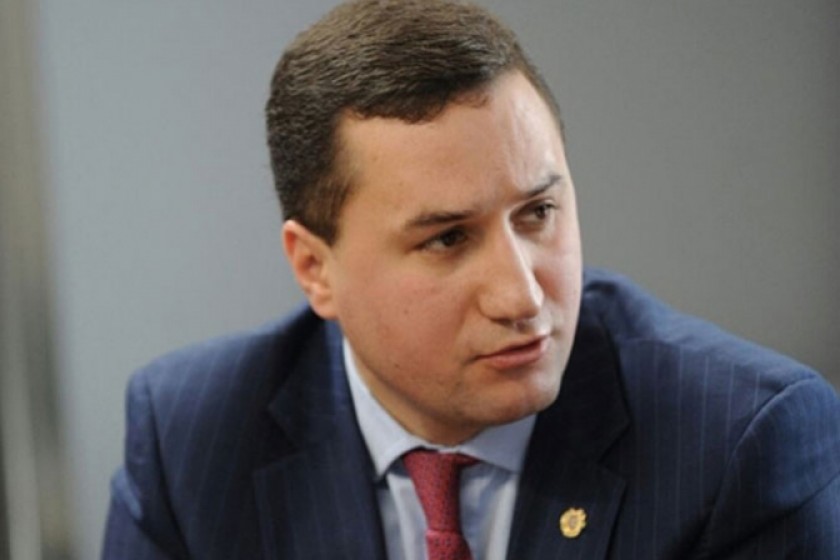 Armenia Decries Yesterday's Killing of Artsakh Soldier by Azerbaijan as "Gross Ceasefire Violation"
Armenia's Ministry of Foreign Affairs has called yesterday's killing of an Armenian soldier on the Karabakh Line of Contact yet another "provocation" by Azerbaijan.
Here's the statement released by ministry spokesman Tigran Balayan (photo):
Last night, on the Line of Contact between Artsakh (Nagorno Karabakh) and Azerbaijan, a soldier of the Artsakh Defense Army was shot dead as result of a gross violation of ceasefire regime by the Azerbaijani side. We express our deep condolences to relatives and fellow servicemen.
We consider this action, committed on the eve of the OSCE Minsk group Co-Chairs' visit to Armenia, as yet another provocation by Baku aimed at aggravating the situation and undermining the agreements on reducing the tension in the region. This incident once again highlights the importance of implementation of the trilateral agreements of 1994-1995 on establishment and reinforcement of the ceasefire regime, which have no time limitations, as well as of the agreements reached at the 2016-2017 summits on the settlement of the Nagorno Karabakh conflict related to the mechanism of investigation of incidents on the Line of Contact and expanding the capacities of the Personal representative of the OSCE Chairman-in-Office.
We have repeatedly stated that creating an environment conducive to peace is of key importance for a progress in Nagorno-Karabakh peace process. Such actions of the Azerbaijani side, in fact, pursue an opposite goal.
The responsibility for all possible consequences of this provocation is fully borne by the Azerbaijani side.