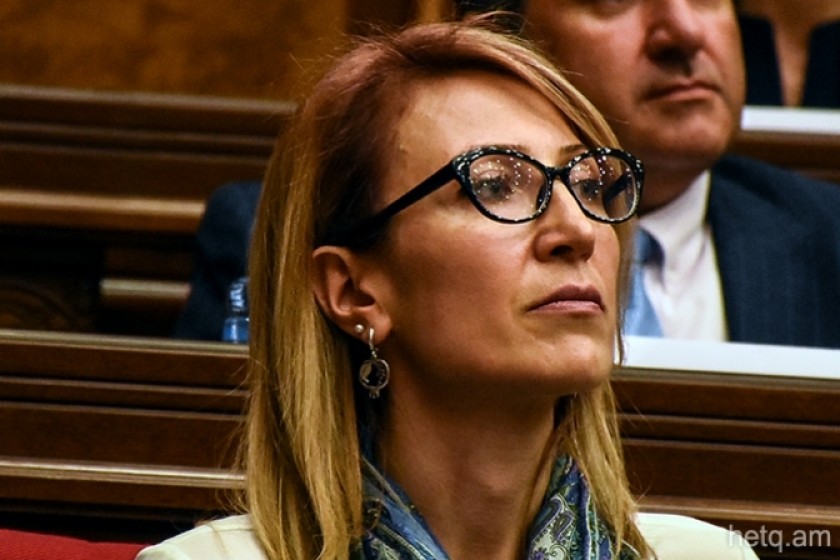 Maneh Tandilyan, Minister of Labor and Social Affairs, Resigns Over Mandatory Pension Payment Disagreement with Government
Maneh Tandilyan, recently appointed as Armenian Minister of Labor and Social Affairs, says she's stepping down from the post due to disagreements she has regarding the mandatory funded pension component of the pension system with other government members.
In a public statement, Tandilyan writes that these disagreements surfaced during yesterday's government cabinet session when her proposal to postpone such payments for one year and to hold public hearings on the matter was shot down by the Pashinyan-led government.
Tandilyan, one of the two women appointed by Pahinyan as ministers (the other is Minister of Culture Lilit Makunts), says the issue is of "principled importance" for her given that the public does not support making mandatory pension payments and that the issue must be discussed and debated at length.
She writes that the approach adopted by the former government, to resolve issues by dictate, is unacceptable.
Tandilyan adds that she is renouncing her membership in the Enlightened Armenia Party.