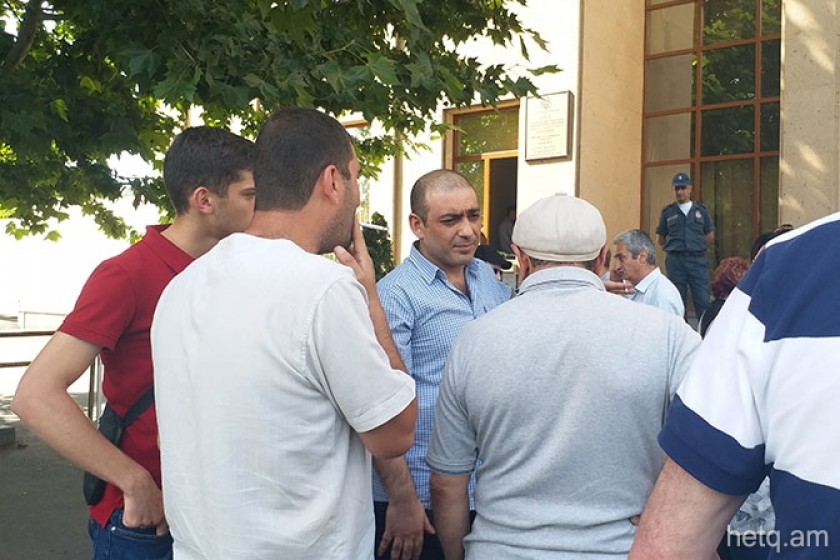 Sasna Dzrer Defendant Released from Detention; Wife of Slain Policeman Objects
A Yerevan court today released Sedrak Nazaryan, a member of the Sasna Dzrer group now on trial for seizing a Yerevan police building in 2016, from detention while the trial continues.
The court agreed to release Nazaryan after MPs Naira Zohrabyan and Mikayel Melkoumyan provided personal letters guaranteeing that the defendant would not flee the country.
While the prosecuting attorney did not object to Nazaryan's release, Hasmik Voskanyan, the wife of police officer Gagik Mkrtchyan, who was wounded during the seizure of the police building and later died in hospital, described the court's decision as unjust.
"Now, they're releasing the sick and the healthy. If anyone with a health issue thinks they're in a worse place than my husband, let them stand up and say so. I oppose the court's decision. If these people believe they committed an act of bravery, let them be good enough to await the court's verdict in jail," Voskanyan said, adding that her children have been left without a father.