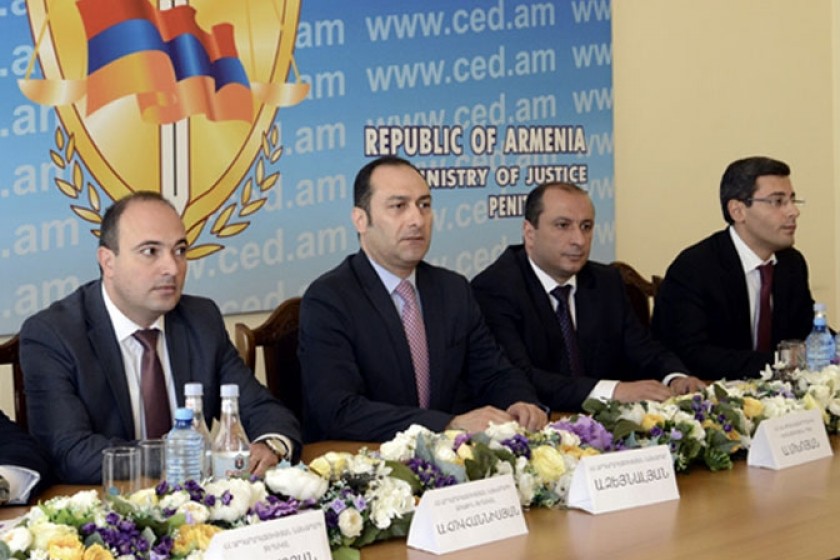 Justice Minister Promises New Approaches in Correctional Sysytem
Armenian Minister of Justice Artak Zeynalyan today introduced employees of the Department of Corrections to their new boss, Artyom Mkhoyan.
Zeynalyan congratulated Mkhoyan on assuming his new government post, urging him to do his utmost to continue the reform process within the department and thus fulfill the promises made by the country's new government.
"We must uphold Armenia's reputation through productive work and a sense of responsibility," Zeynalyan said, adding that the government will adopt new approaches to the issues facing the correctional system in Armenia.