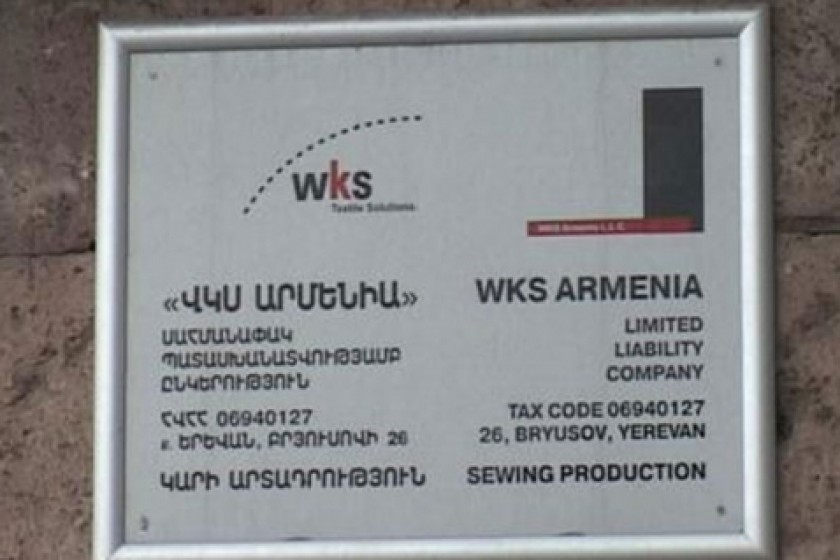 Employees at Yerevan Sewing Plant Strike for Higher Wages
Employees at a Yerevan sewing plant have gone on strike and are demanding a wage increase.
One of the workers at the plant, located on Gajegordz Street and operated by WKS Armenia LLC, told Hetq that he and the others now receive 30,000-45,000 drams monthly.
"All of us have now decided to strike. If they don't meet our demands, we'll write our resignation papers and leave," said the employee who wished to remain anonymous.
The employee claims the company brings in workers from communities outside Yerevan and mostly pays low wages.
"They say, this is the job. If you want it, fine, if not, leave," the employee told Hetq.