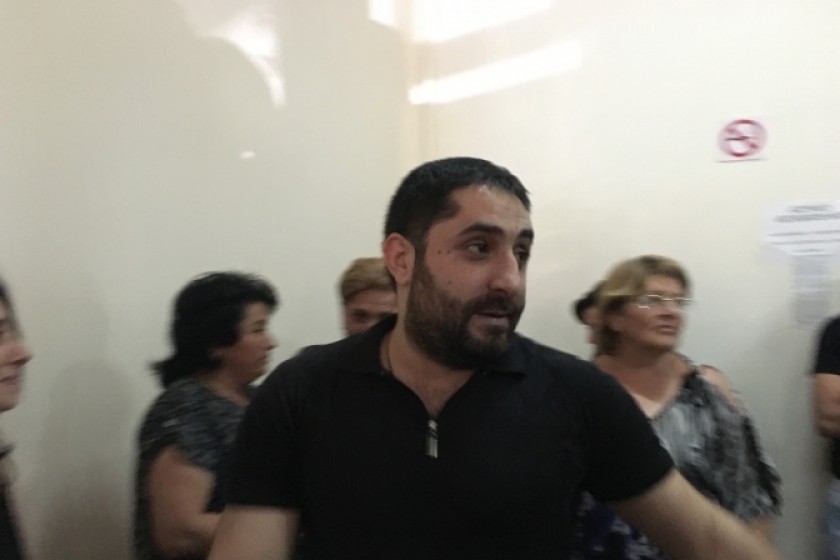 Court Frees Sasna Dzrer Defendant Garnik Hovakimyan from Detention
A Yerevan court today released Garnik Hovakimyan, a Sasna Dzrer member now on trial for the armed seizure of a Yerevan police station in 2016, from detention while the trial continues.
Judge Artush Gabrielyan approved the detention modification motion, made by defense attorney Moushegh Shoushanyan.
Hovakimyan has signed a personal guarantee promising not to flee prosecution.