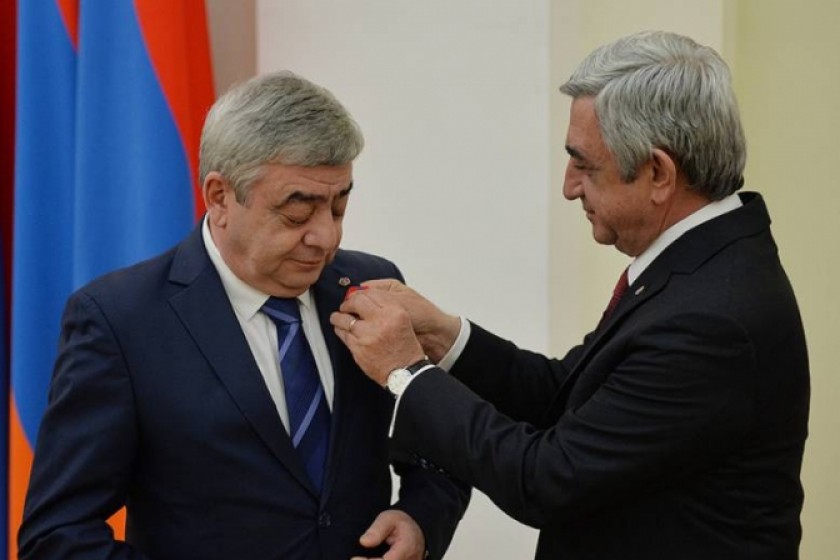 Company Owned by Brother and Nephew of Serzh Sargsyan Charged with AMD 300 Million in Tax Evasion
Armenia's State Revenue Committee (SRC) has accused a company partially owned by relatives of former Armenian president and prime minister Serzh Sargsyan of tax evasion in the amount of AMD 300 million (approximately $622,000 at the current exchange rate).
JLJ Proyect Company LLC, the firm in question, was founded in 2010. 40% of its shares are owned by the Pyunik Charitable Foundation. Levon Sargsyan, Serzh Sargsyan's brother, sits on the foundation's board of trustees. Another 20% is owned by Narek Sargsyan, Levon's son. (Two other individuals, Gabriel Ghenberj and Lilit Bagratyan, mother of company founder Gor Arakelyan, own 20% each)
The SRC accuses the company of deliberately misrepresenting its business data to reduce its tax liability and to support its bid for being declared bankrupt.
The SRC says that JLJ Proyect paid AMD 3.527 million in tax during 2013-2017, when it was constructing a multi-functional building in Yerevan, when it should have paid AMD 147 million.
The Royal Classis House, a 9,000 square foot building, with several underground garages, now occupies the construction site at 3 Buzand Street.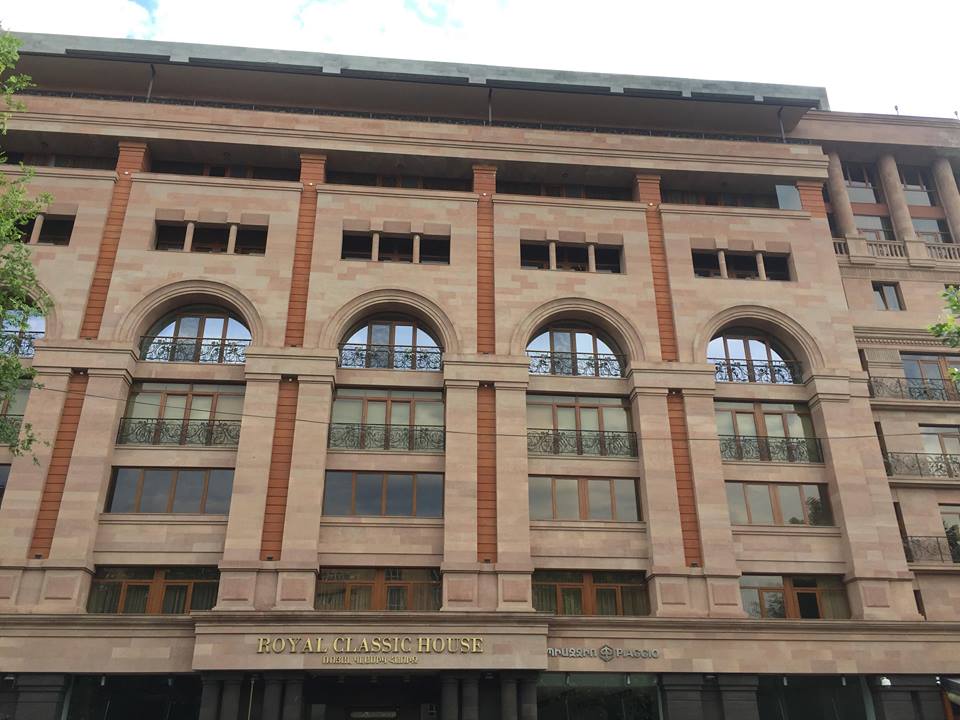 The company also fudged its 2016 first quarter business accounts and underpaid its VAT liability by AMD 140 million.
The SRC says its now auditing the company's tax records to ascertain the total amount of taxes owed. The company filed for bankruptcy in November 2016.
SRC inspectors have searched the homes of ten JLJ Proyect employees, including those who founded the company, for additional incriminating documents. The SRC has yet to provide details about the conducted searches.
Surprisingly, the legal address of the Pyunik Charitable Foundation is listed as the Saint Gregory the Enlightener Mother Church on Yerevan's Yervand Kochar Avenue.
Also of interest is that when Serzh Sargsyan was president he awarded Gabriel Ghenberj (who owns 20% of JLJ Proyect Company) with state medals on two occasions.
In 2008 Sargsyan awarded Ghenberj, who is said to be from Syria, with the Movses Khorenatsi medal for his "assistance to the cultural, educational and science fields of Armenia".
In 2012, Sargsyan granted medals to the board members, branch secretaries and members of the executive staff of the Hayastan-All Armenian Fund on the occasion of its 20th anniversary. Ghenberj was one of the recipients.
On March 22, 2016, Serzh Sargsyan also awarded his brother Levon with a medal acknowledging "his services to the fatherland."
If you found a typo you can notify us by selecting the text area and pressing CTRL+Enter