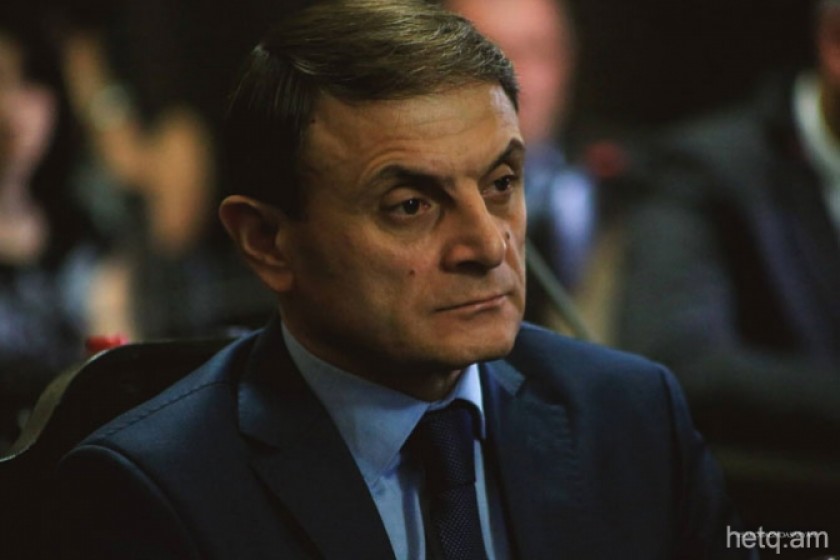 Armenian Police Chief: Weapons Found in Car of Serzh Sargsyan's Brother Were Legal
"If somebody gets arrested in Armenia today, then there are sufficient grounds for that," Armenian Police Chief Osipyan told reporters today, referring to the arrest of Nazik Amiryan, wife of MP Manvel Grigoryan.
Osipyan added that she gave the order to fill up two cars with cans of meat marked for "army use only" stored at the Yerevan offices of the Yerkrapah Union of Volunteers and drive them away, and there is enough testimony to prove it.
As for the detainment of Aleksandr Sargsyan, brother of ex-Armenian President and Prime Minister Serzh Sargsyan, on suspicion of possessing illegal arms, Osipyan said the police did not know whether the arms were legal or not and detained him to verify reports that he had arms in his car.
Osipyan confirmed that the arms were found to be legal.
In response to our observation that the appointment of Artak Poghosyan as Yerevan Police Chief has been criticized, Osipyan touched upon reporter Ani Gevorgyan's statement that Poghosyan had slapped her.
"I have studied the video provided by Ani Gevorgyan, and there is no episode in the video where Artak Poghosyan slaps her. He is not seen at all," said Osipyan.