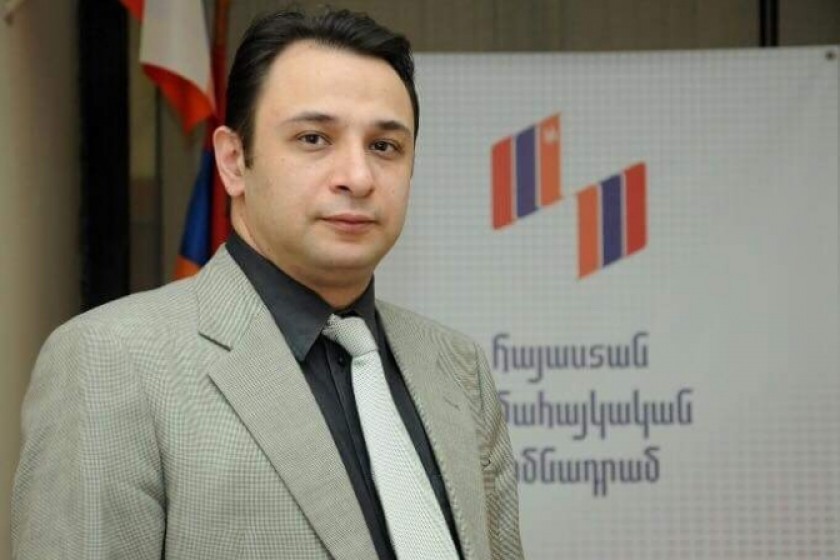 Police Arrest Executive Director of Hayastan All-Armenian Fund on Embezzlement Charges
Police in Armenia report today that they have arrested Ara Vardanyan, Executive Director of the Hayastan-All Armenian Fund, on embezzlement charges.
Faced with the evidence against him, Vardanyan has confessed to withdrawing money from an AMD 25 million credit line that the Fund had with a local bank and using the cash for personal interests.
Vardanyan told law enforcement that he used some of the money for gambling.
Vardanyan claims to have used his savings to return the money without anyone knowing of the theft.
Police obtained evidence that within the past week Vardanyan transferred AMD 14 million from the Fund's account to online gambling sites.
From 2016-1018, Vardanyan is charged with surreptitiously withdrawing AMD 130 million from the Fund's coffers.
An investigation into the matter is ongoing.