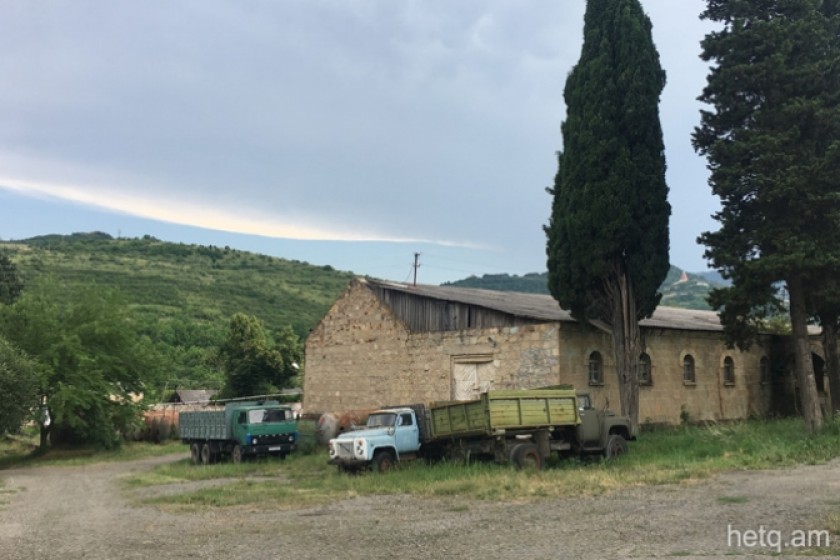 Winemaking Returns to Berdavan: Factory Is More Than a Business for This Border Community
Visiting the Berdavan Wine Factory, in Armenia's Tavoush Province, one can still see the Soviet hammer and sickle emblazoned on the wine cellar's archway.
The factory produced wine from its founding in 1946 until the collapse of the Soviet Union in the early 1990s.
The place remained idle since, until its relaunch two months ago.
Vintner Gagik Aghbalyan is coordinating renovations at the factory and says that it was privatized in 1996 and turned into a collection center where local farmers would bring their grapes to sell.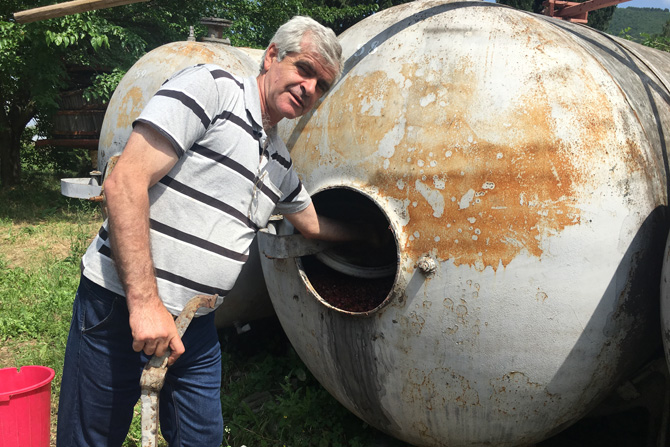 After having worked for many years at the Ijevan Wine and Cognac Plant as head vintner Aghbalyan, a Berdavan native, wanted to relaunch the plant in Berdavan.
He shows us the huge metal containers where sour cherries are mashed and fermented.
Inside the plant, Aghbalyan shows us where cognac is being distilled using grapes from last year's harvest. "It will then be stored in casks for aging," he says.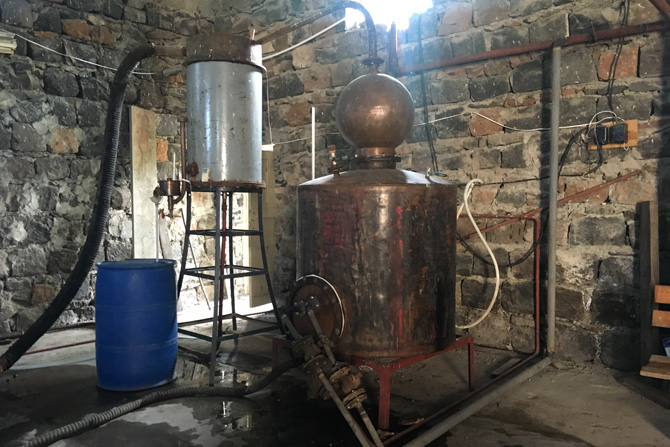 The vintner says that while conditions in Tavoush are conducive for making cognac, he'll have to pay a state fee of 15 million drams for a license.
"It doesn't matter if you produce one bottle or one million. You still have to pay the fee. We can produce 40,000-50,000 bottles this year, but if we pay 15 million, there'll be no profit in the end," he says.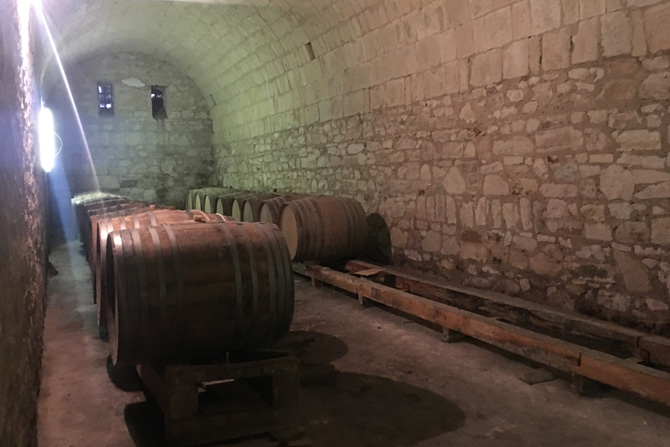 The plant now produces dry and semi-sweet white and red wine, a Saperavi wine, and wines made from sour cherries, rose and plums. They also distill vodka.
Director Aghbalyan and plant owners Arshak and Karen Avagyan have also decided to produce a line of preserves.
Aghbalyan says he's working with 230 local suppliers for items such as mulberries, rose petals, and a host of other indigenous edibles.
Aghbalyan proudly notes that the plant, situated near the border with Azerbaijan, is more than a business and serves as a psychological anchor for area residents and a physical refuge when gunfire erupts from across the border.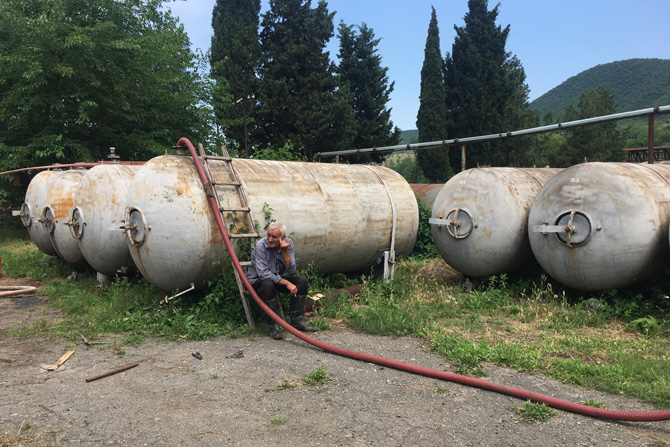 There's also a small plot where corn now grows. Once harvested, it will be replanted with cabbage. Aghbalyan says they want to make the land as productive as possible.
In one large room in the plant women are making peach and walnut preserves. Mrs. Shoushan is stirring a pot of preserves with a large wooden ladle. She says workers pay close attention to keeping the production line clean.
Over on another table, workers are bottling natural rose juice.
The finished products are then sent to the warehouse, which needs immediate repair.
The director then shows me to a hall where the plant's wines will be displayed. From there, we go down to the wine cellar, with a depth of three meters, that also serves as a public shelter if needed.
Aghbalyan says they also have plans to produce wooden barrels as a business sideline.
The wines and preserves still lack labels. What they will look like is still being discussed with designers.
The Berdavan Wine and Cognac Plant plans to market its wares in Armenia, Russia, Belarus and the U.S.