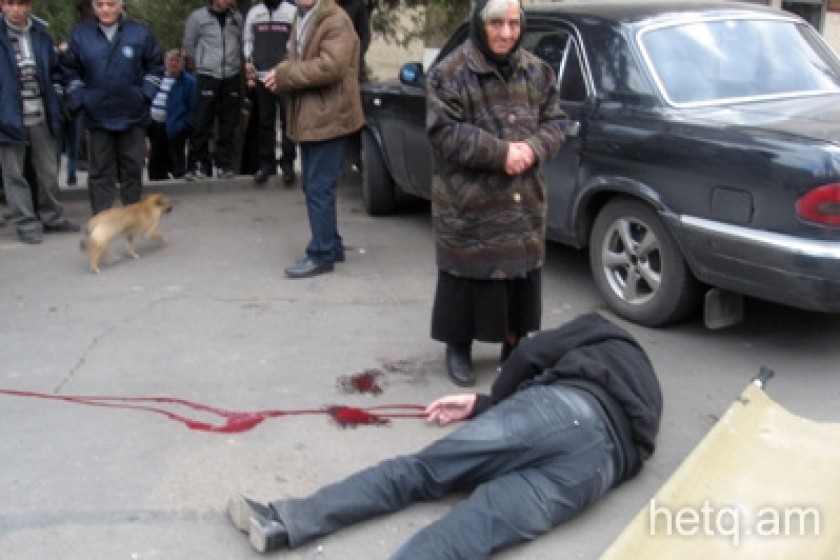 Shooter Kills One, Wounds Another in Alaverdi
One man was shot to death and another wounded today at around 2pm in the center of the northern Armenian town of Alaverdi.
Armen Kilinkarov, brother of 35 year-old shooting victim Gagik Kilinkarov, was taken into custody by police.
Ten years ago, Armen Kilinkarov was convicted of the murder of Alaverdi resident Arsen Shakaryan.
Police surmise that today's incident was a revenge killing.
Lori Regional Police Chief Anoubagh Hamparyan told Hetq that 24 year-old Alaverdi resident Vasily Shahverdyan was today's shooter. He was quickly arrested by police.