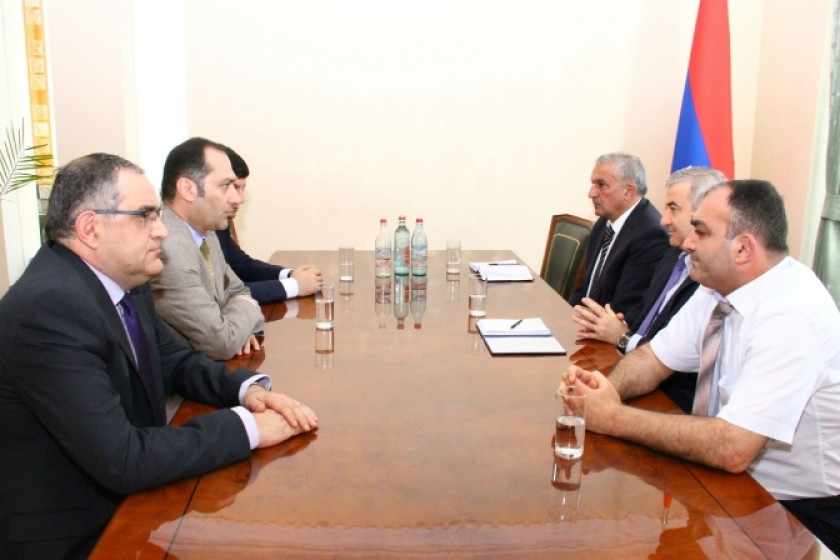 Armenian Minister of Justice in Artsakh for Talks
Artsakh National Assembly President Ashot Ghoulyan today welcomed a delegation from Armenia headed by Minister of Justice Artak Zeynalyan, stressing the importance of such meetings between officials from the new government of Armenia and their Artsakh colleagues.
Zeynalyan, according to an Artsakh parliament press release, said his ministry is paying close attention to defending the rights of Artsakh residents impacted by the Azerbaijan-Karabakh conflict.
Zeynalyan also said that he and his ministry would be working with their counterparts in Artsakh to retrain a new pool of civil servants for the Stepanakert government.
Attending the meeting were Hovik Jivanyan, President of the Standing Committee of State-Legal Affairs of the Artsakh parliament, and Artsakh Minister of Justice Ararat Danielyan.
Photo (middle, on left): Artak Zeynalyan