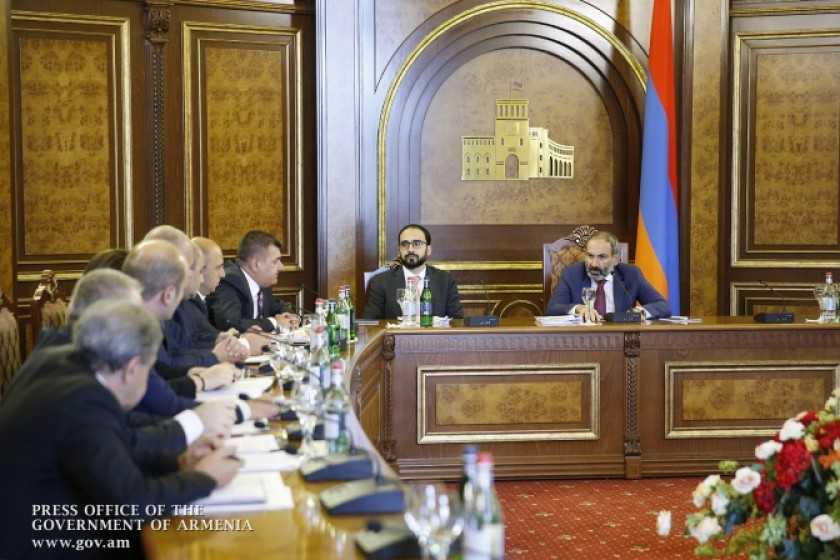 Pashinyan Demands Greater Quality Control for North-South Road Corridor
At a government consultative hearing today on the North-South Road Corridor project , Armenian Prime Minister Nikol Pashinyan lamented that he's heard more complaints about the multimillion-dollar infrastructure project than solutions to the numerous issues preventing it completion and ensuring its quality level.
The Asian Development Bank (ADB) is financing the construction of the 550-kilometer highway linking Armenia to Georgia in the north and Iran in the south.
"We must understand what has happened so far in terms of its completion. What is the highway's present status? What problems do we face?" Pashinyan asked, referring to concerns raised in the press that the project is beset with a number of problems.
The ADB is providing long term financing for three sections of the corridor through three loans, totaling $330 million, which were made in 2009, 2010 and 2014.
While the ADB says it is paying great attention so that the highway meets the long-term development needs of Armenia, the work carried out by the contracting companies has been criticized as subpar and behind schedule.
Pashinyan issued specific instructions to those responsible for monitoring construction of the highway to beef-up quality control, arguing that Armenia can ill afford building subpar roadways.