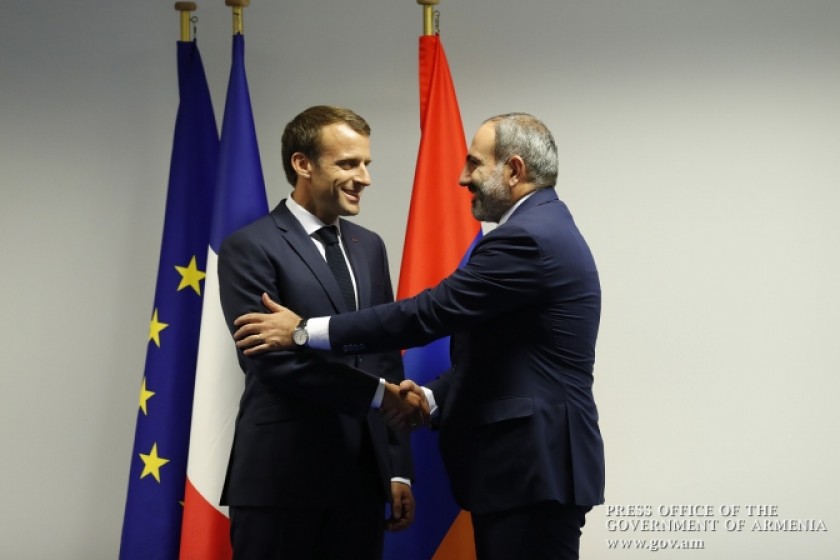 Pashinyan and Macron Discuss Strengthening Armenia-France Relations
Armenian Prime Minister Nikol Pashinyan and French President Emmanuel Macron met at the NATO Headquarters in Brussels yesterday on the sidelines of the NATO Summit and discussed preparations for the 17th Summit of the International Organization of La Francophonie to be held in Yerevan this October.
Pashinyan also congratulated Macron on the French national football squad qualifying for the World Cup final.
In turn, Macron Congratulated Pashinyan on being elected prime minister in May, noting France's readiness to continue the efforts aimed at developing multifaceted cooperation with Armenia, including trade and economic affairs.
According to an Armenian government press release, Pashinyan emphasized that Armenia is committed to the peace process brokered by the Minsk Group Co-Chairs.