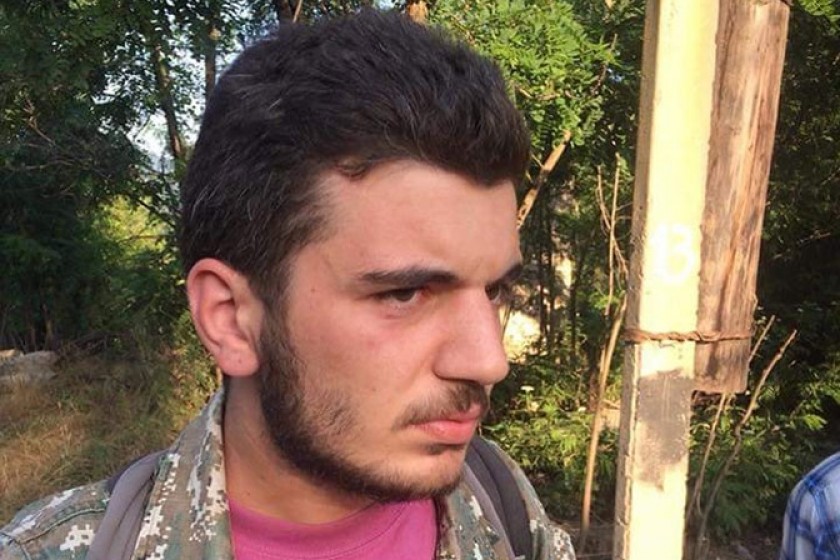 Villagers Attack Four Environmentalists Patrolling Dilijan National Park
Residents of the village of Haghartzin yesterday attacked four environmentalists who've been patrolling the nearby Dilijan National Park to prevent illegal logging.
Gor Hovhannisyan, who heads the "Environmentalist House" initiative, told Hetq that the four were beaten because they are making it harder for villagers to cut down trees in the park.
Hovhannisyan says that four were attacked after returning from a makeshift shelter they've built in the park.
"Descending, they didn't want to enter the village because it's dangerous. They curse and ridicule the environmentalists. But they had to walk through the village because that's where the car would pick them up. An old woman started to ask them questions. We trained them how to respond, to give prepared answers about our work and that we haven't anything against the villagers. Whatever lies you can imagine are told about us. Some spreading the lies are even important officials in the national park. They want to earn more than their salary and have to cut down trees," Hovhannisyan says.
Hovhannisyan says that around thirty villagers surrounded two of the environmentalists and started kicking them. The other two environmentalists were beaten when they came to the aid of their friends.
The environmentalists say police arrived on the scene but did nothing to stop the villagers from beating them.
Hovhannisyan mocks the argument given by the villagers that they attacked the environmentalists because they hit the woman, aged ninety, who asked what they were doing in the village.
He claims to have recently received a telephone call from one of the villagers, threatening to turn all the residents against the environmentalists.
Hovhannisyan said that any future assault on the environmentalists would not go unanswered.
The Prosecutor General's Office has filed a criminal case of hooliganism.