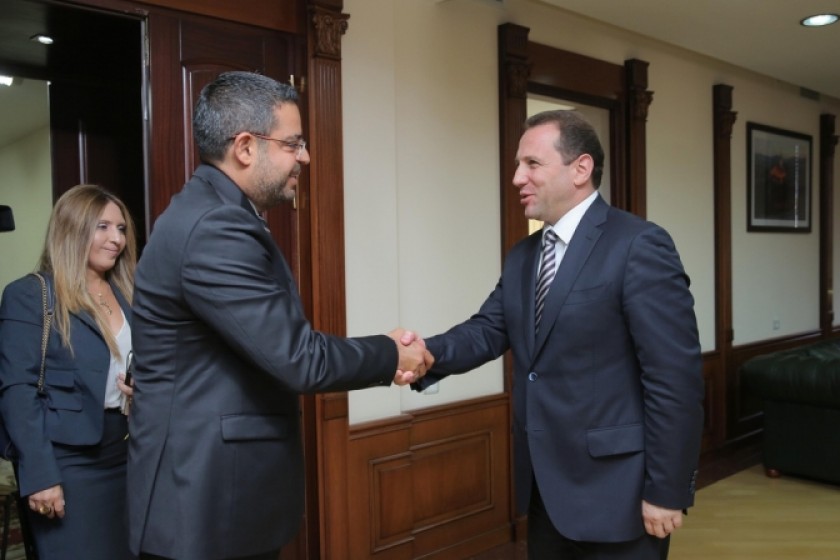 Armenian Defense Minister and Syrian Ambassador Meet in Yerevan
Syrian Ambassador to Armenia Mukammad Ahmad Haj Ibrahim today met with Armenian Minister of Defense Davit Tonoyan in Yerevan and spoke about the current military situation in Syria.
The ambassador also thanked Armenia for the humanitarian aid it has sent to Syria.
The two, according to a ministry press release, also discussed issues pertaining to the Armenian community in Syria.